Friday Night Flicks: The Big Parade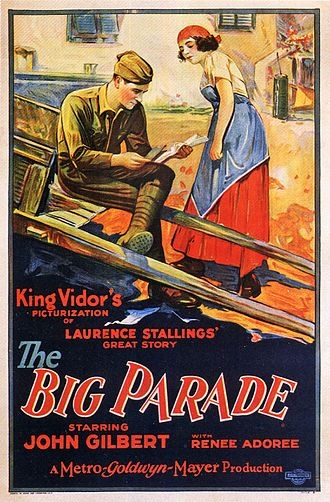 Silent film with piano accompaniment by Richard Hughes.

The Big Parade is an early film to have neither glorified the war nor ignored its human costs. It heavily influenced a great many subsequent war films, especially All Quiet on the Western Front (1930). In 1992, The Big Parade was selected for preservation in the United States National Film Registry by the Library of Congress as being "culturally, historically, or aesthetically significant."
Note: There will be a 10 minute intermission.
The Big Parade, 1925 (2hr. 31min.)
In collaboration with the Framingham Historical Society.