Learn to Play the Guitar!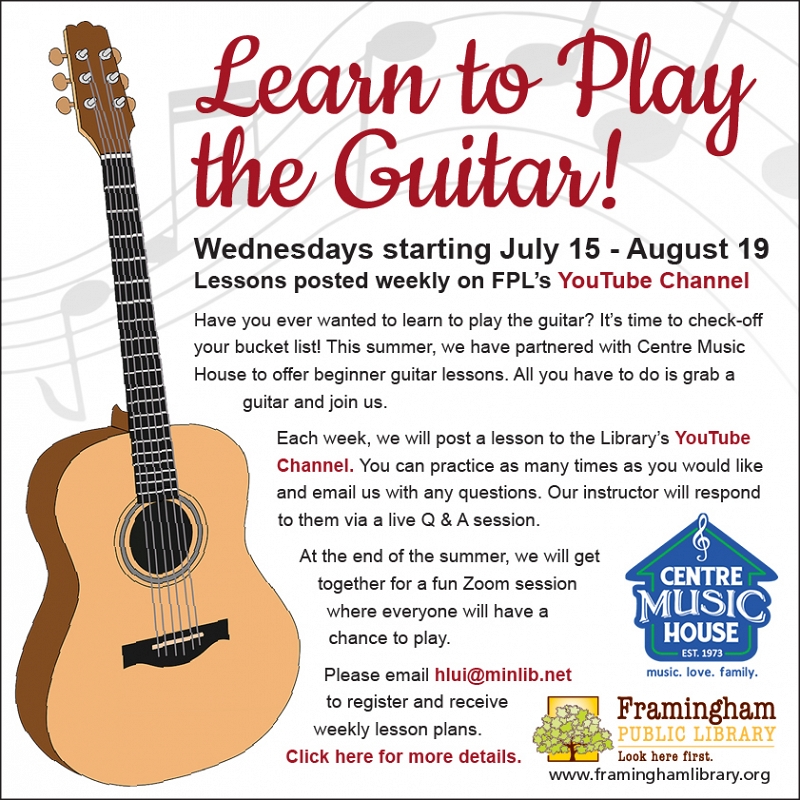 Wednesdays July 15 - August 19
Have you ever wanted to learn to play the guitar? It's time to check-off your bucket list! This summer, we have partnered with Centre Music House to offer beginner guitar lessons. All you have to do is grab a guitar and join us. Each week, we will post a lesson to the Library's YouTube channel. You can practice as many times as you would like and email us with any questions. Our instructor will respond to them via a live Q & A session. At the end of the summer, we will get together for a fun Zoom session where everyone will have a chance to play.
Please email hlui@minlib.net to register and receive weekly lesson plans. For more information, click here.
For teens and adults.