"LGBTQ+ Basics and Beyond", led by OUT MetroWest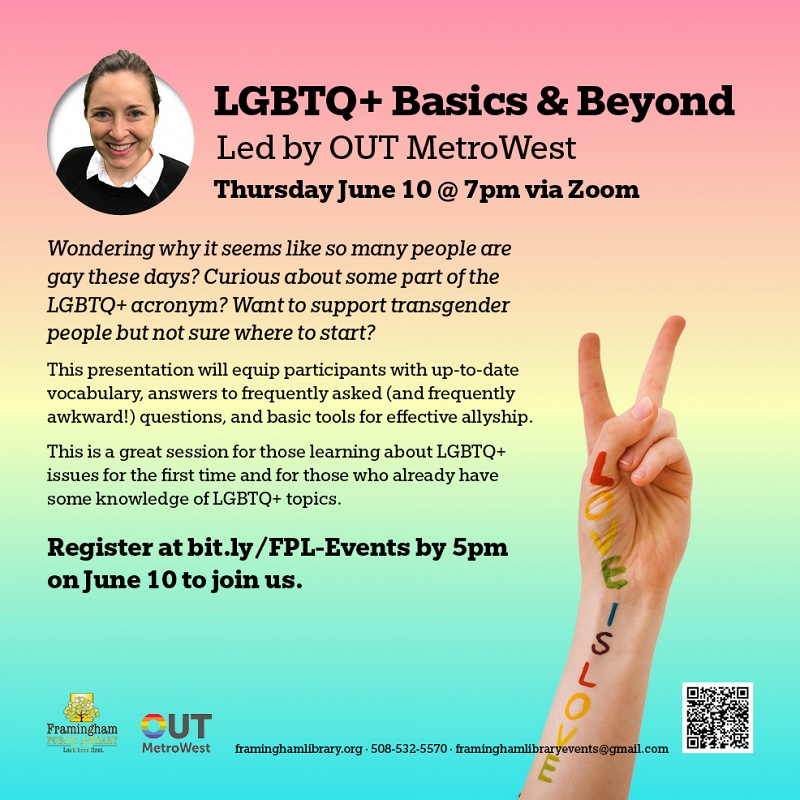 Wondering why it seems like so many people are gay these days? Curious about some part of the LGBTQ+ acronym? Wanting to support transgender people but not sure where to start? This presentation will equip participants with up-to-date vocabulary, answers to frequently asked (and frequently awkward!) questions, and basic tools for effective allyship. This is a great session for those learning about LGBTQ+ issues for the first time and for those who already have some knowledge of LGBTQ+ topics.
Register at http://bit.ly/FPL-Events by 5pm on June 10 to join us.
OUT MetroWest is a Framingham-based nonprofit organization committed to building communities where LGBTQ+ youth thrive.