Make It! - Paint Party (PROGRAM FULL, WAIT LIST IS OPEN)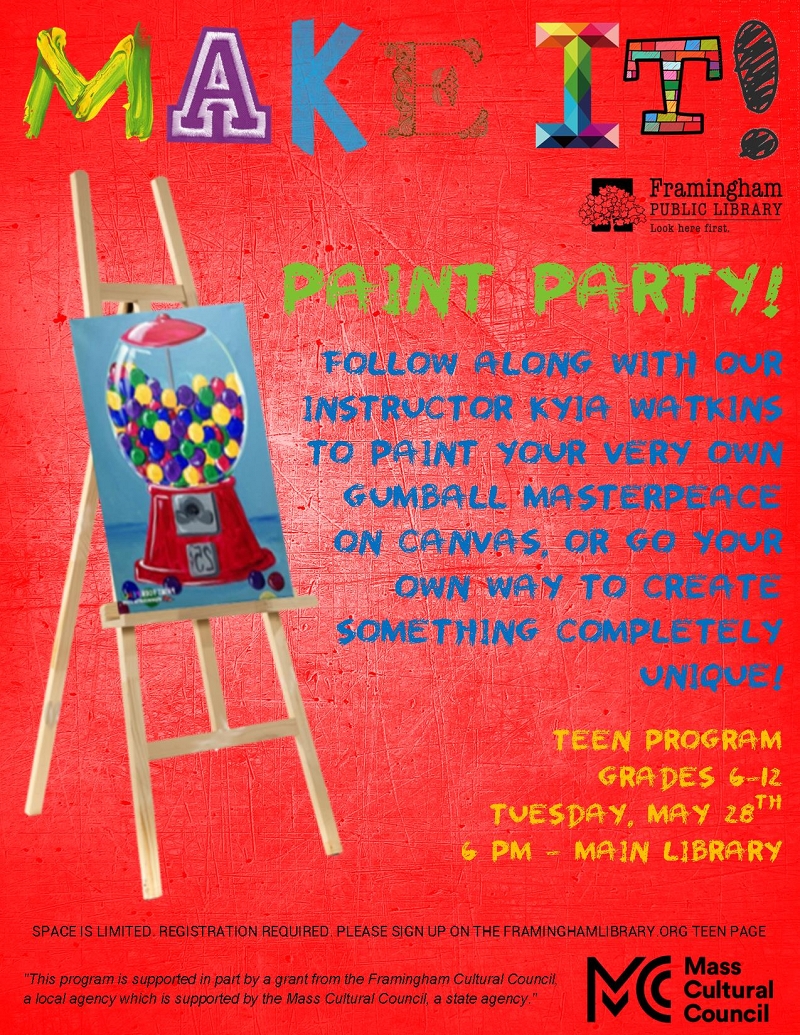 Kyia Watkins from At Peace Arts will bring her traveling Paint Party to Framingham so our teens can create their own masterPEACE! Everyone can paint the featured design chosen by the host or create something completely different. Kyia promises to walk & paint with you from start to finish so you can step back and say, "Wow! I made that!"This is the third of our Make It! program series focusing on art and creativity.
THE PROGRAM IS FULL, BUT THE WAIT LIST IS OPEN. If you would like to sign up for the wait list, please fill out the form at the bottom of the page to sign up. When doing so, please put the grade of the person/people attending in the "Message" box, as well as the names of any additional registrants.
"This program is supported in part by a grant from the Framingham Cultural Council, a local agency which is supported by the Mass Cultural Council, a state agency."
Grades 6-12