Make It! - Soap Making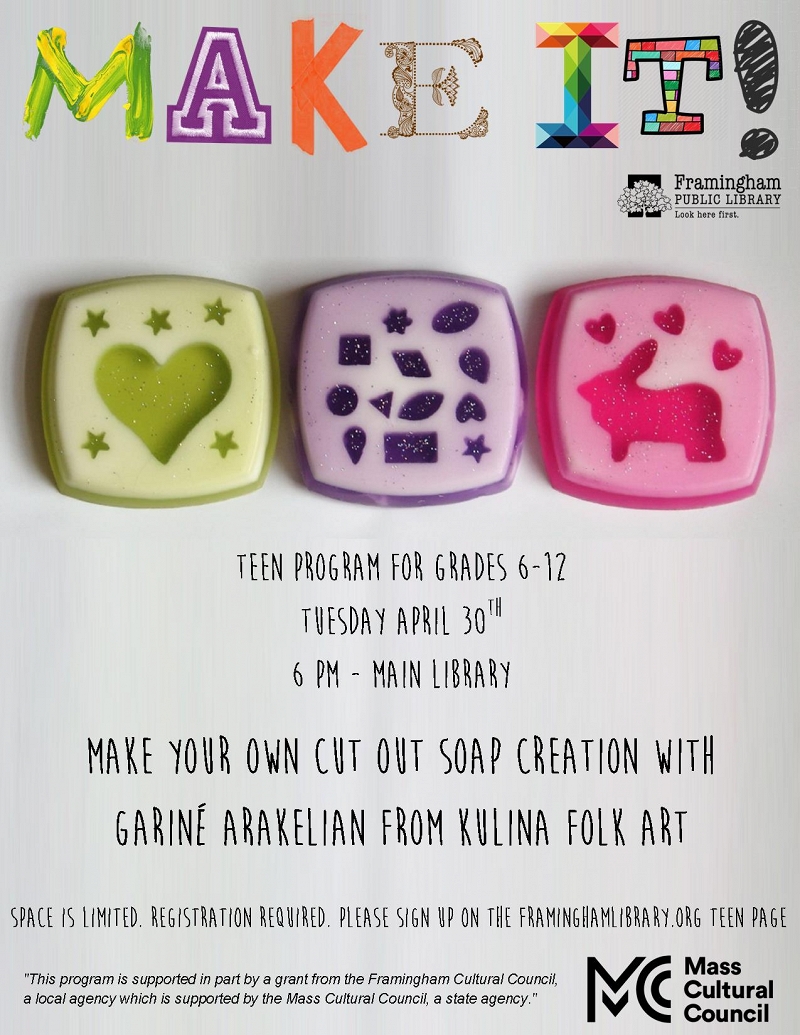 Gariné Arakelian from DuckieSoaps will be teaching Framingham teens how to design and make their own soap. Each participant will make their own soapy creations using white and clear glycerin soap, and a variety of templates to create the shapes. This is the second of our Make It! program series focusing on art and creativity.
Space is limited, and registration is required. Please fill out the form at the bottom of the page to sign up. When doing so, please put the grade of the person/people attending in the "Message" box, as well as the names of any additional registrants.
"This program is supported in part by a grant from the Framingham Cultural Council, a local agency which is supported by the Mass Cultural Council, a state agency."
Grades 6-12