McAuliffe Evening Book Club: Sea of Rust by C. Robert Cargill [ON ZOOM ONLY]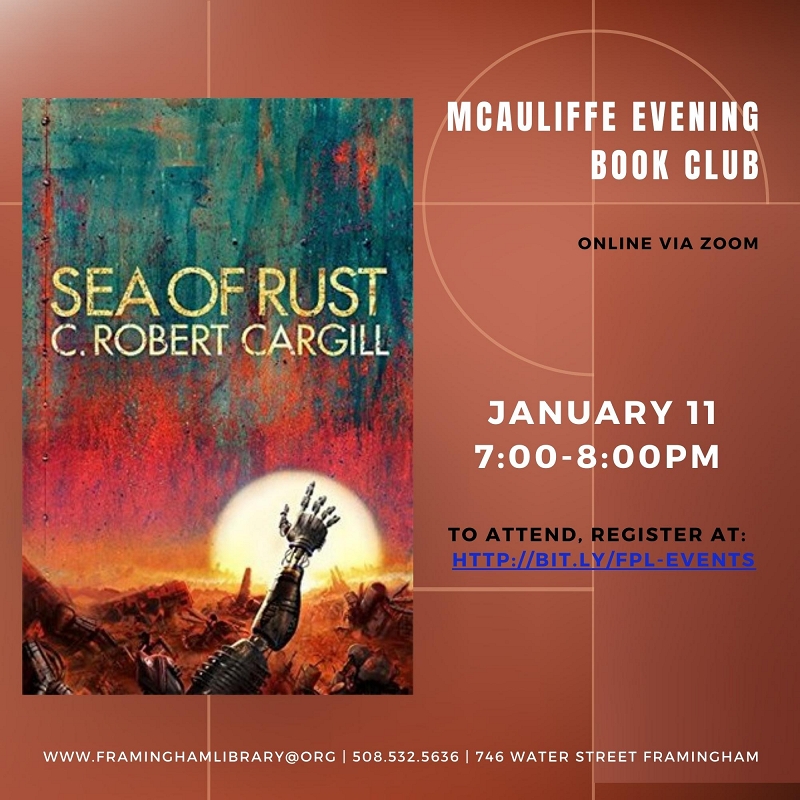 Humankind is extinct, liquidated in a global uprising by the very machines made to serve them. Now the world is controlled by OWIs—One World Intelligences—that have assimilated the minds of millions of robots. But not all robots are willing to cede their individuality, and Brittle is one of the holdouts.
Zoom only. To attend on Zoom, register at: http://bit.ly/FPL-Events. February 8th's title is Leave the World Behind by Rumaan Alam. Led by Sarah Binney.