McAuliffe Matinee: The Kid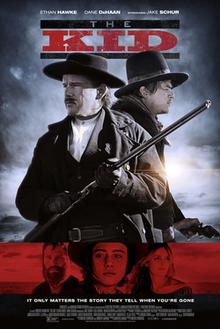 In this thrilling Western, young Rio goes on the run across the American Southwest, desperate to save his sister from his villainous uncle. He encounters Sheriff Pat Garrett, on the hunt for the infamous Billy the Kid, and finds himself increasingly entwined in the lives of these two legendary figures. Ultimately Rio is forced to choose which type of man he is going to become, the outlaw or the man of valor, in a final act to save his family. Starring Jake Schur, Ethan Hawke, and Dane DeHaan.
(2019) 1 hr. 40 min. Rated R for violence and language.