McAuliffe Morning Book Club: This Time Next Year by Sophie Cousens [ON ZOOM ONLY]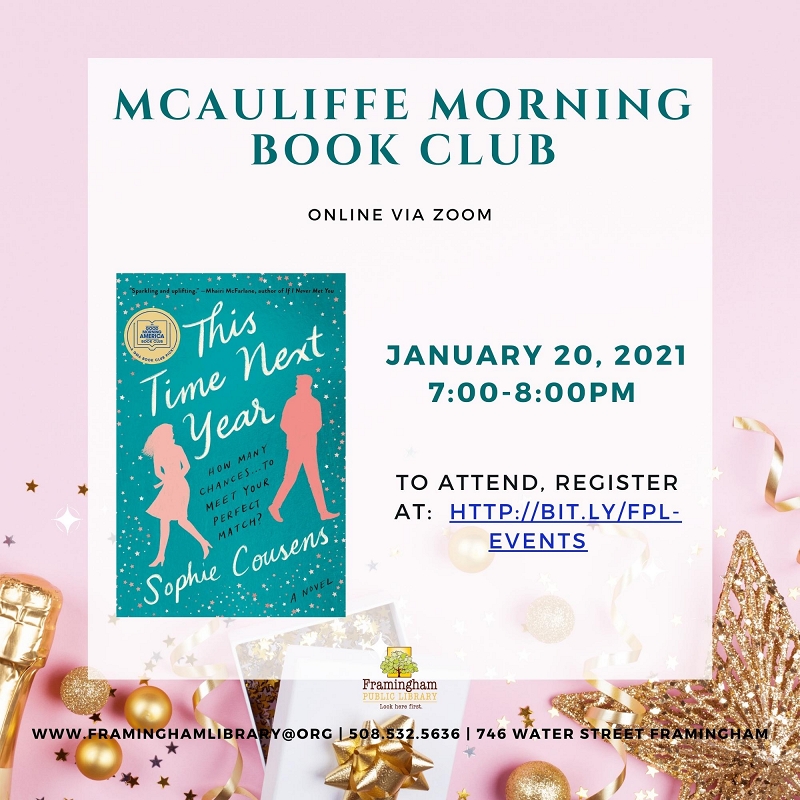 Minnie Cooper knows two things with great certainty: that her New Year's birthday has always been unlucky, and that it's all because of Quinn Hamilton, a man she's never met. They were born at the same hospital just after midnight on New Year's Day thirty years before, and not only did he edge her out by mere minutes to win the cash prize for being the first baby born in London in 1990, but he stole the name she was meant to have, as well.
Zoom only. To attend on Zoom, register at: http://bit.ly/FPL-Events. Led by Jillian Holmberg.