Meet the Black Composers: A Deep Dive Series with Castle of our Skins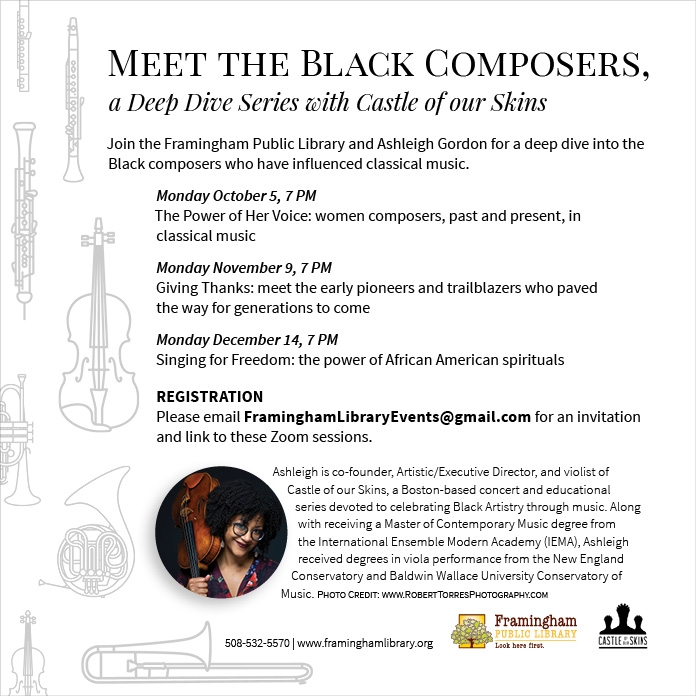 Join the Framingham Public Library and Ashleigh Gordon for a deep dive into the Black composers who have influenced classical music.
October 5, 7 PM - The Power of Her Voice: women composers, past and present, in classical music.
November 9, 7 PM - Giving Thanks: meet the early pioneers and trailblazers who paved the way for generations to come.
December 14, 7 PM- Singing for Freedom: the power of African American spirituals
Ashleigh is co-founder, Artistic/Executive Director and violist of Castle of our Skins, a Boston-based concert and educational series devoted to celebrating Black Artistry through music. Along with receiving a Master of Contemporary Music degree from the International Ensemble Modern Academy (IEMA), Ashleigh received degrees in viola performance from the New England Conservatory and Baldwin Wallace University Conservatory of Music.
Please email framinghamlibraryevents@gmail.com for an invitation and link to these Zoom sessions.