Meet the Black Composers: Giving Thanks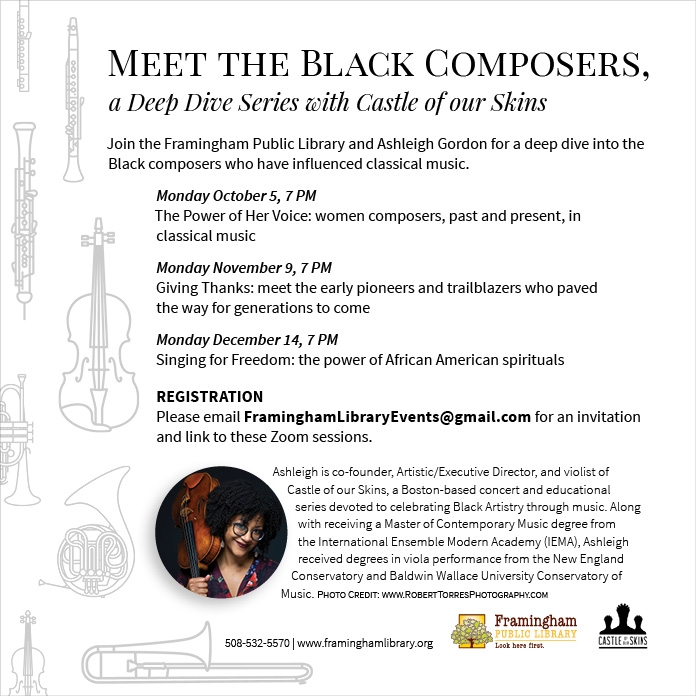 MEET THE BLACK COMPOSERS: a Deep Dive Series with Castle of our Skins Part II.
Join the Framingham Public Library and Ashleigh Gordon for a deep dive into the Black composers who have influenced classical music.

Monday November 9, 7pm – Giving Thanks: meet the early pioneers and trailblazers who paved the way for generations to come.
Monday December 14, 7pm – Singing for Freedom: the power of African American spirituals.
Please email framinghamlibraryevents@gmail.com for an invite and link to the Zoom session.