Movie Matinee: Goosebumps 2: Haunted Halloween (2018)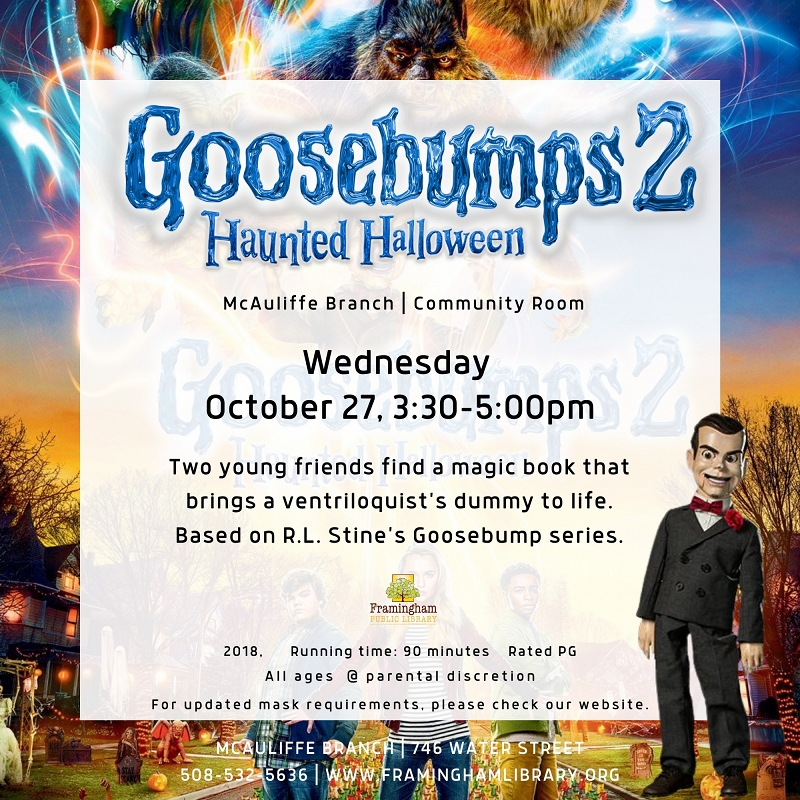 Two young friends find a magic book that brings a ventriloquist's dummy to life. Based on R.L. Stine's Goosebump series. 2018, Running time: 90 minutes, Rated PG. All ages @ parental discretion.
No registration required. For updated mask requirements, please check our website.