REGISTRATION LIST IS FULL - Nailed It: Summer Camp Edition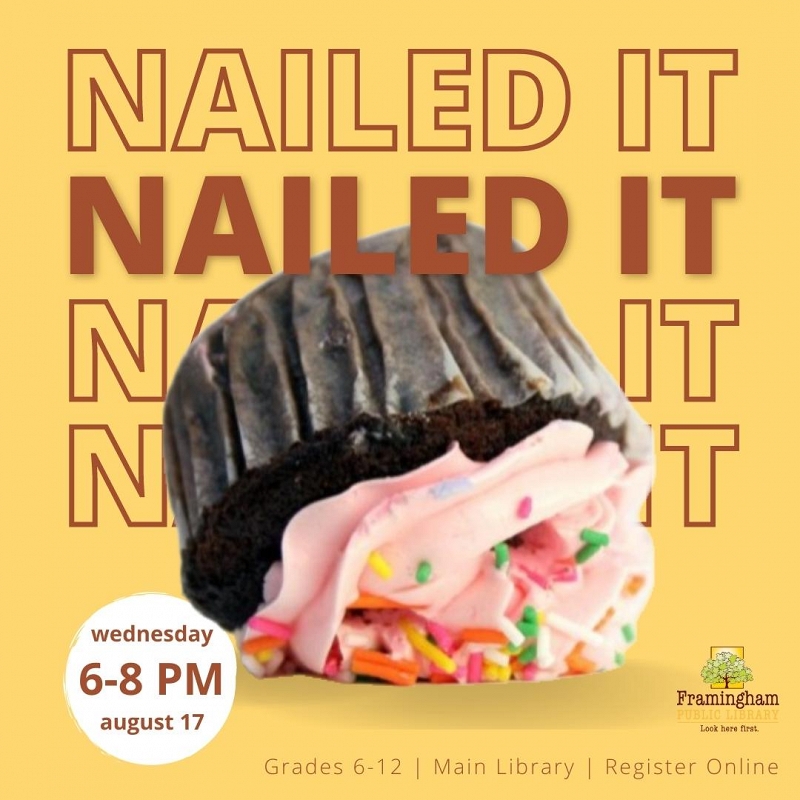 REGISTRATION LIST IS FULL. IF YOU'D LIKE TO ATTEND, YOU CAN TRY SHOWING UP ANYWAYS AS WE ALWAYS HAVE AT LEAST A FEW PEOPLE NOT ABLE TO ATTEND AT THE LAST MINUTE.
You've seen the TV show, now test your own decorating skills! We'll have a beautifully decorated cupcake, cookie, or other baked good, done up in a themed summer camp design, and you'll have to try and recreate it to the best of your ability in a limited amount of time. Not many will be good, but they'll all be entertaining!
Registration required. Click the link below to sign up now:
https://bit.ly/Nailed-It-Summer-Camp
Grades 6-12