PBS's POV Movie Series: Almost Sunrise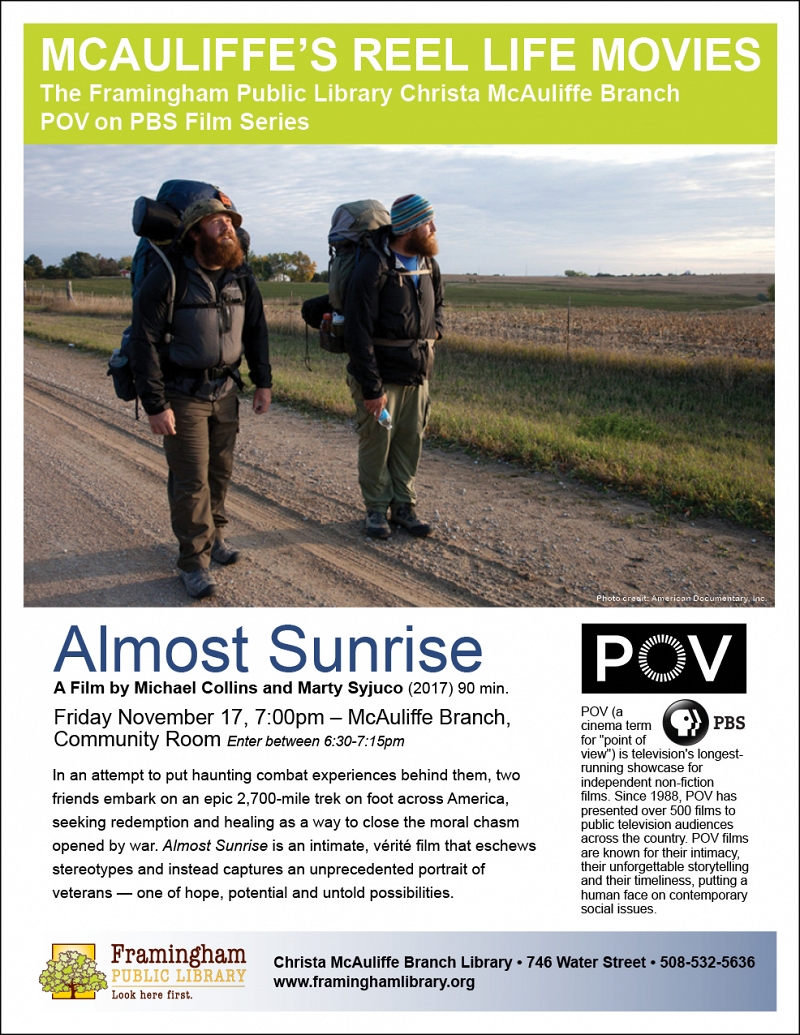 Attempting to put haunting combat experiences behind them, two friends embark on an epic 2,700-mile trek on foot across America, seeking redemption and healing as a way to close the moral chasm opened by war.
Enter between 6:30-7:15pm.
PBS's POV Movie Series:Almost Sunrise (2017) 90 min.