PBS's POV Movie Series: Shalom Italia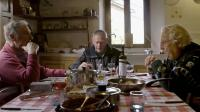 Three Italian Jewish brothers set off on a journey through Tuscany, in search of a cave where they hid as children to escape the Nazis. Their quest, full of humor, food and Tuscan landscapes, straddles the boundary between history and myth—a profound, funny, and endearing exploration.
Doors open at 6:30pm.