Science Fiction Book Club: Fugitive Telemetry by Martha Wells, #6 in the Murderbot Diaries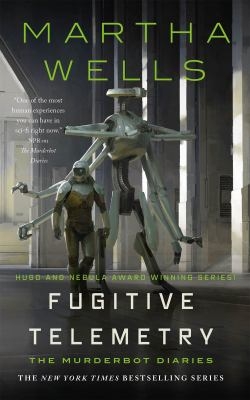 This month we will be reading Fugitive Telemetry, by Martha Wells.
Available on library shelves, or in Overdrive; place your hold now.
Please email Lucy Loveridge, Library Liaison, at lloveridge@minlib.net for the Zoom invite.
In September we will read The Space Between Worlds by Micaiah Johnson (available on library shelves, and in Overdrive/Libby).