Thinking Money - Shopping Spree Games!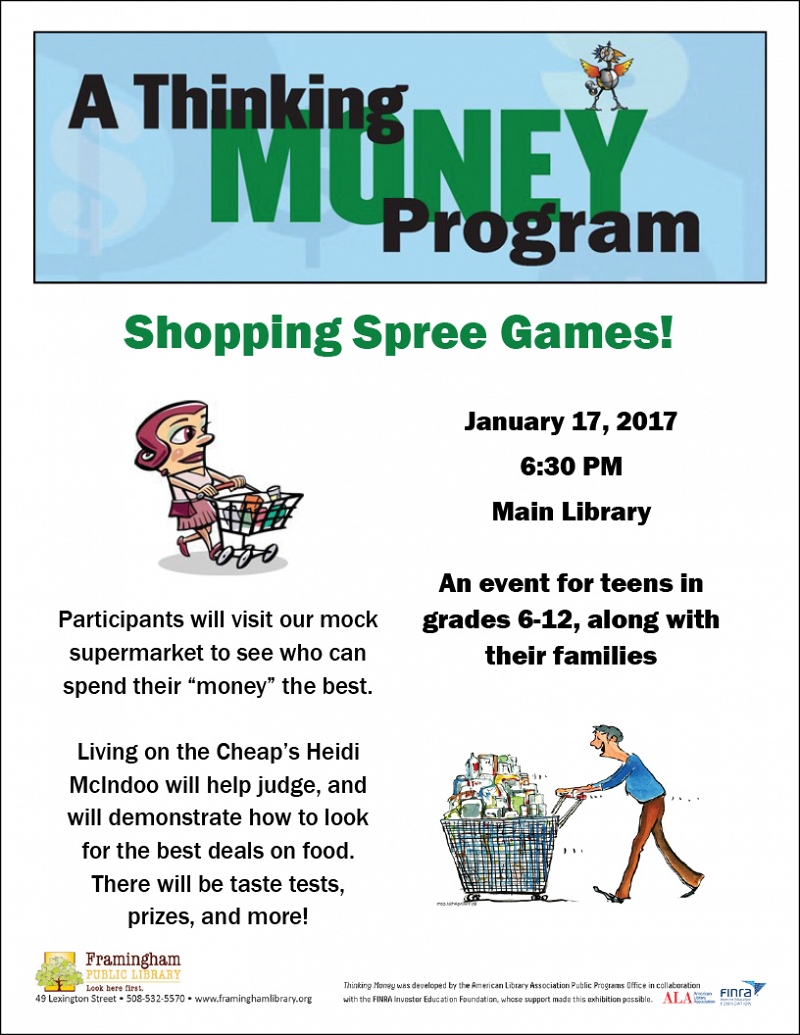 An event for teens in grades 6-12, along with their families.
Participants will visit our mock supermarket to see who can spend their "money" the best.
Living on the Cheap's Heidi McIndoo will help judge, and will demonstrate how to look for the best deals on food. There will be taste tests, prizes, and more!