Universe of Squishies!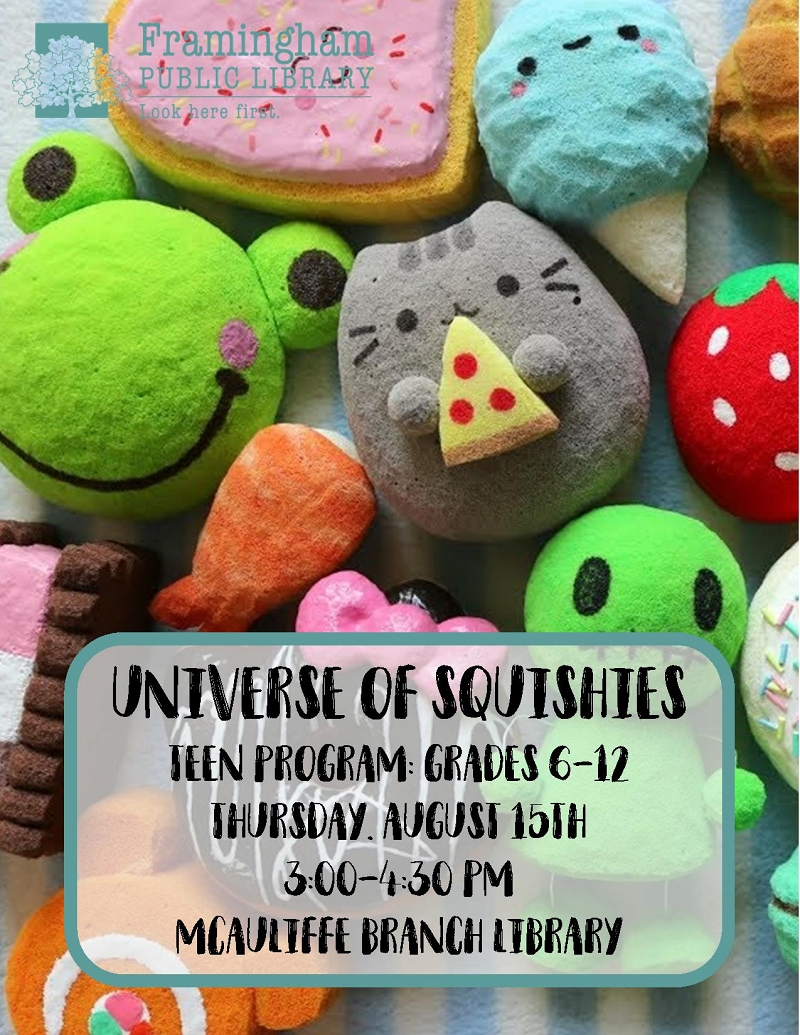 Since the Summer Reading theme is A Universe of Stories, we're going to make a Universe of Squishies for our August craft! Cut out your own squishy friend from memory foam, and paint it however you'd like.
Registration isn't required, but we'd love it if you would so we know how much material we'll need. To do so, fill out the form at the bottom of the page. When doing so, please put the grade of the person/people attending in the "Message" box, as well as the names of any additional registrants.
Grades 6-12