Virtual Fortnite Tournament (w/ One Up Games)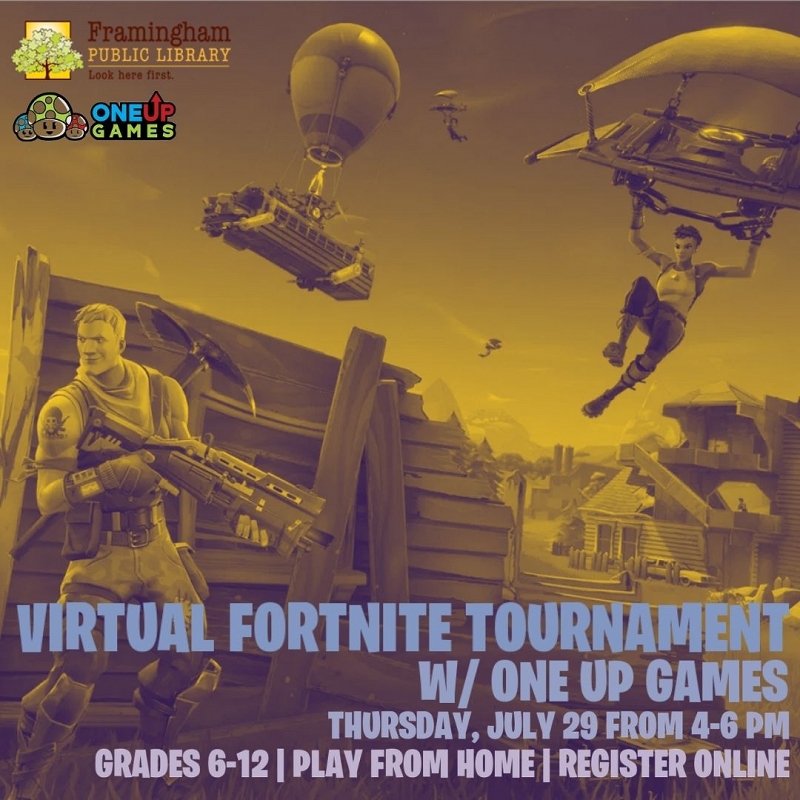 One Up Games is helping us run a virtual Fortnite tournament! With prizes! That you can enter and play from the comfort of your own living room!
We'll be playing in a private match and livestreaming the whole thing on the One Up Games Twitch channel, so even when you get eliminated you won't be bored until the next match starts. We'll also have a Discord server to chat in.
Time - 4:00pm EST (queue opens at 3:30pm)
Format - FFA Solos Battle Royale
Discord Server Invite - https://discord.com/invite/ugBj4Rh
Registration required. CLICK HERE to sign up!
Grades 6-12