Virtual Halloween Storytimes with Jillian and Dana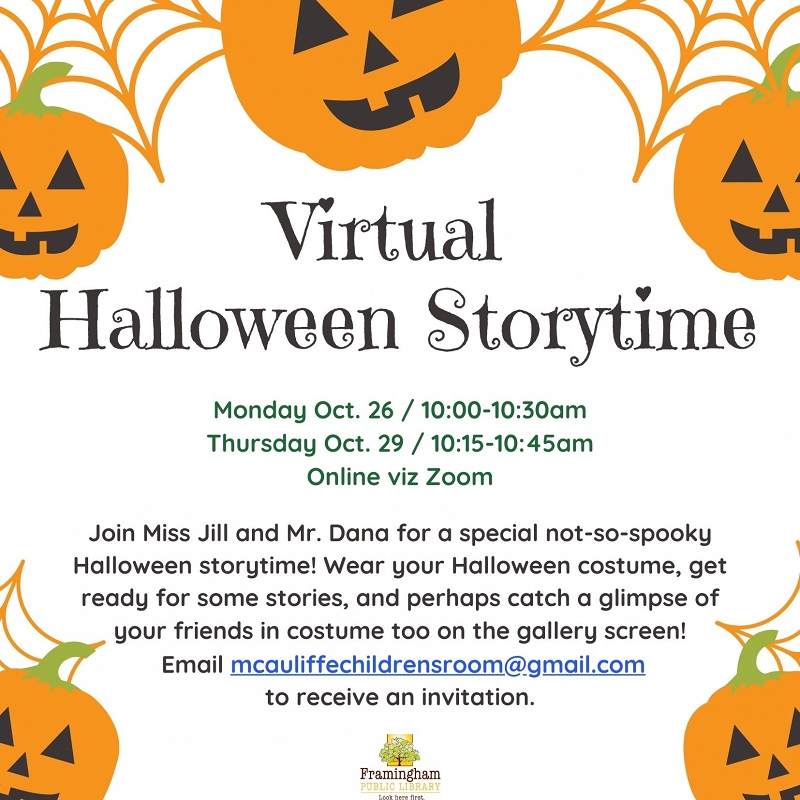 Virtual Halloween Storytimes with Jillian and Dana
Monday, October 26, 2020 , 10:00am - 10:30 am
Thursday, October 29, 2020 , 10:15 am - 10:45 am

Join Miss Jill and Mr. Dana for a special not-so-spooky Halloween storytime! Wear your Halloween costume, get ready for some stories, and perhaps catch a glimpse of your friends in costume too on the gallery screen! Email mcauliffechildrensroom@gmail.com to receive an invitation. If you are already signed up to receive our weekly storytime links, then you are all set to receive the links for these Halloween Storytimes! Ages 2-6, all welcome.