Events Calendar
/ July 10, 2018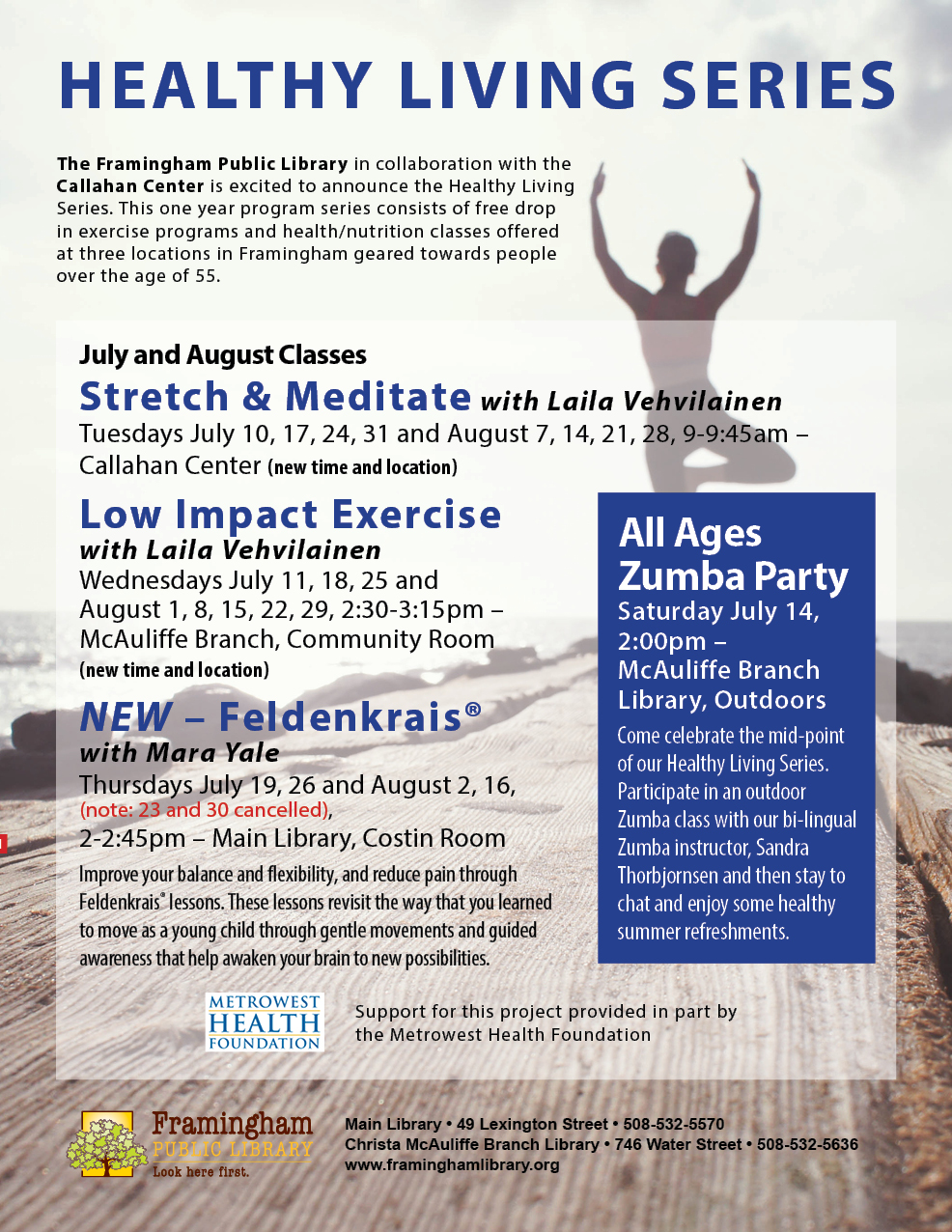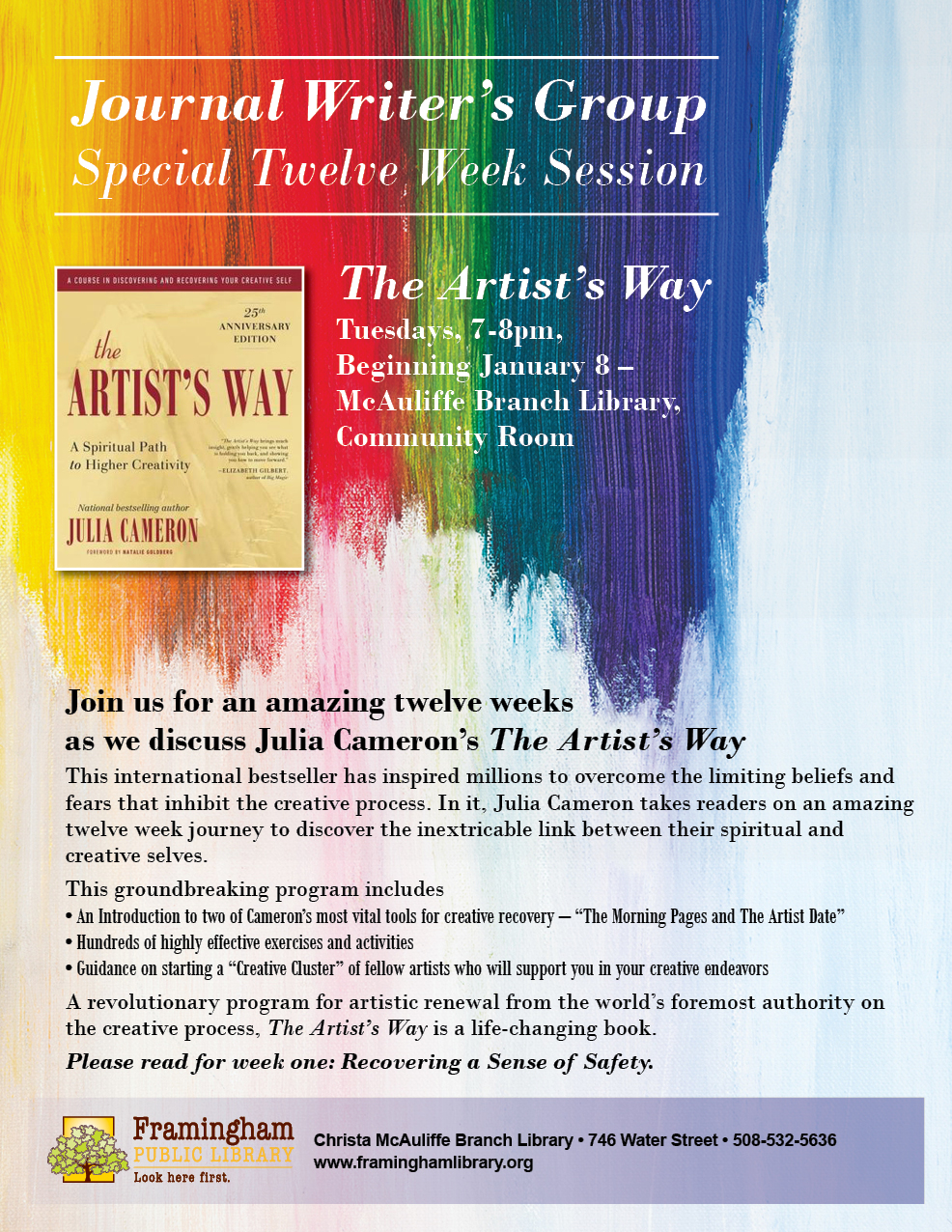 Join us for an amazing twelve weeks as we discuss Julia Cameron's The Artist's Way. This international bestseller has inspired millions to overcome the limiting beliefs and fears that inhibit the creative process. In it, Julia Cameron takes readers on an amazing twelve week journey to discover the inextricable link between their spiritual and creative selves.

This groundbreaking program includes:
• An Introduction to two of Cameron's most vital tools for creative recovery – "The Morning Pages and The Artist Date"
• Hundreds of highly effective exercises and activities
• Guidance on starting a "Creative Cluster" of fellow artists who will support you in your creative endeavors

Program runs every Tuesday from January 8 - March 26.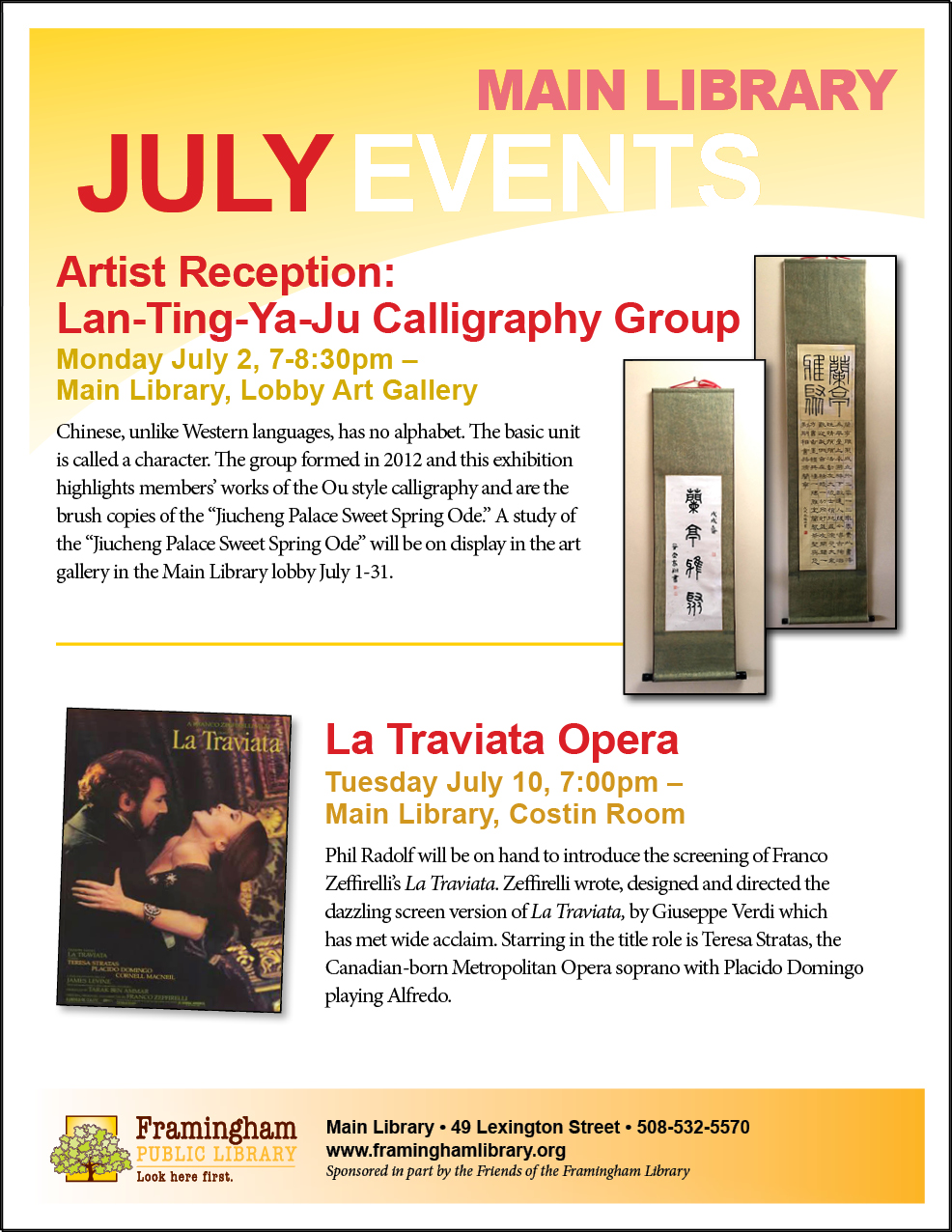 Phil Radolf will be on hand to introduce the screening of Franco Zeffirelli's La Traviata. Zeffirelli wrote, designed and directed the dazzling screen version of La Traviata, by Giuseppe Verdi, which has met wide acclaim. Starring in the title role is Teresa Stratas, the Canadian born Metropolitan Opera soprano with Placido Domingo playing Alfredo.