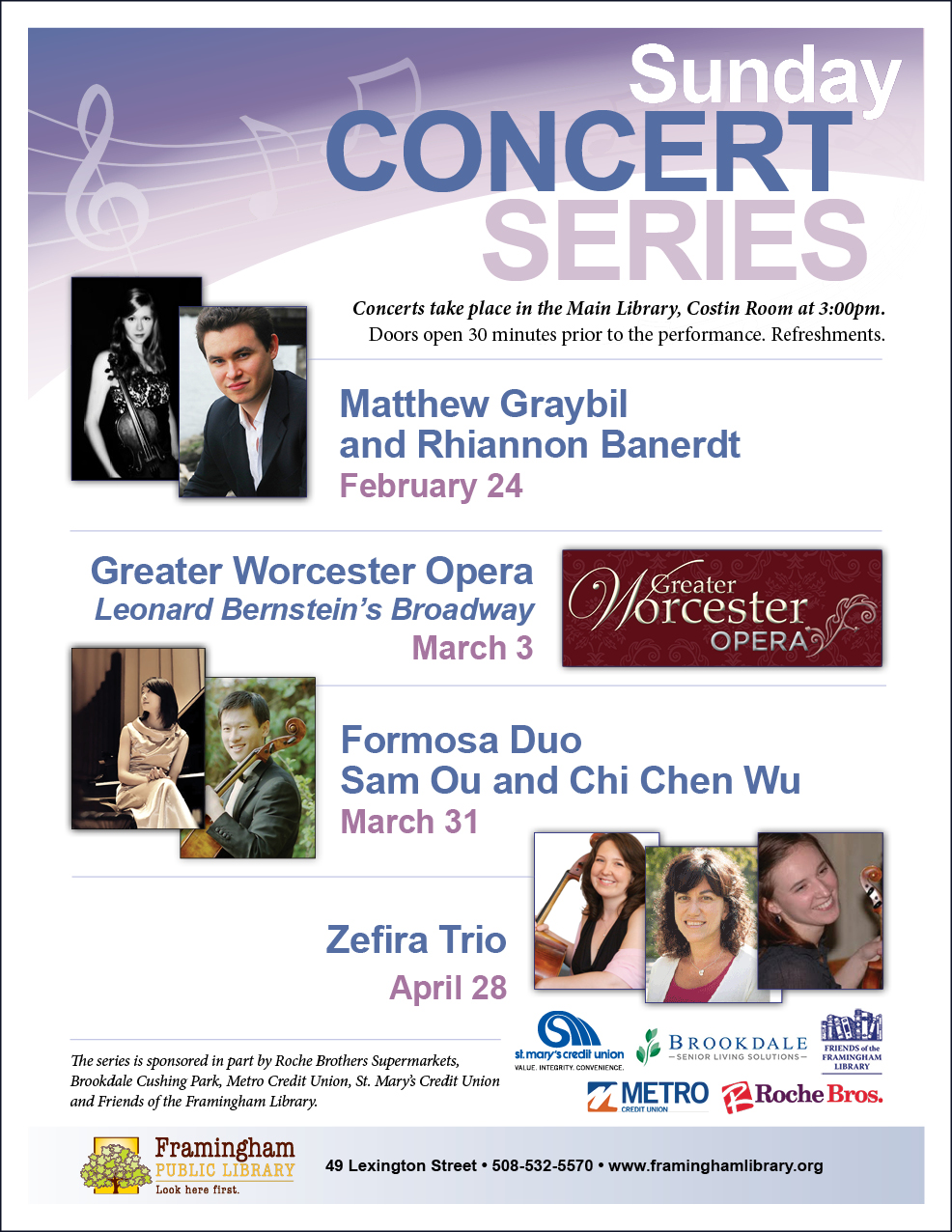 Graybil has performed as a recitalist, concerto soloist and chamber musician throughout North America and Europe. Banerdt is the assistant concertmaster with the Cape Symphony, on the violin faculty at Bloomingdale School of Music and a violinist for the Ulysses String Quartet in New York City. Together, they represent a small but mighty group of emerging musicians who are eager to keep classical music relevant — particularly to young ears. "Music represents who someone is, and that's sort of the central question for a young person exploring different aspects of their identity," Banerdt says. "Music is about personal expression, and that's something we all share." They will be performing works by Chopin, de Falla, Saint Saens and Prokofiev.
Doors open at 2:30pm.
Refreshments.
The series is sponsored in part by Roche Brothers Supermarkets, Brookdale Cushing Park, Metro Credit Union, St. Mary's Credit Union and Friends of the Framingham Library.