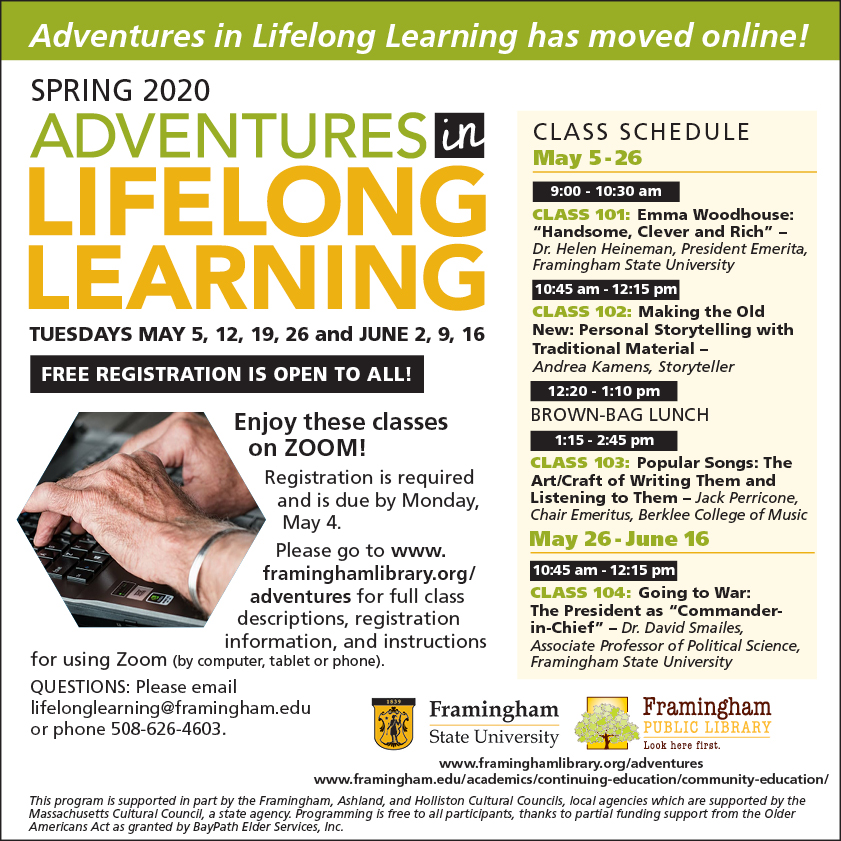 Course 104: Going to War: The President as "Commander-in-Chief"
Dr. David Smailes, Tuesdays May 26 – June 16 10:45 am – 12:15 pm
The constitutional power to determine how and when to go to war is one of the most important parts of our founding document, and yet no power has undergone more changes throughout American history.
In this course, we will examine what the Founders intended in this crucial area, how the role of Congress and the President have changed over the years, and the ways presidents since 9/11 have increased their power as "Commander-in-Chief".
Registration required. Please visit the Adventures webpage.