Book Discussion: The 7 1/2 Deaths of Evelyn Hardcastle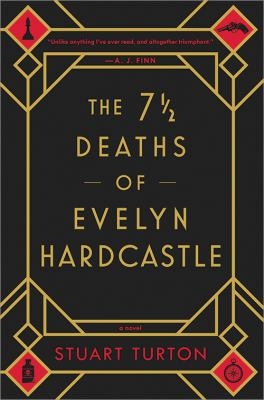 The Rules of Blackheath: Evelyn Hardcastle will be murdered at 11:00 p.m. There are eight days, and eight witnesses for you to inhabit. We will only let you escape once you tell us the name of the killer. Understood? Then let's begin... At a gala party thrown by her parents, Evelyn Hardcastle will be killed--again. She's been murdered hundreds of times, and each day, Aiden Bishop is too late to save her. Doomed to repeat the same day over and over, Aiden's only escape is to solve Evelyn Hardcastle's murder and conquer the shadows of an enemy he struggles to even comprehend--but nothing and no one are quite what they seem. Deeply atmospheric and ingeniously plotted, The 7 1/2 Deaths of Evelyn Hardcastle is a highly original debut.
Led by Jillian Holmberg. Find this ebook or audiobook on Overdrive or hoopla! Please email framinghamlibrarybookgroups@gmail.com for the program link to join.