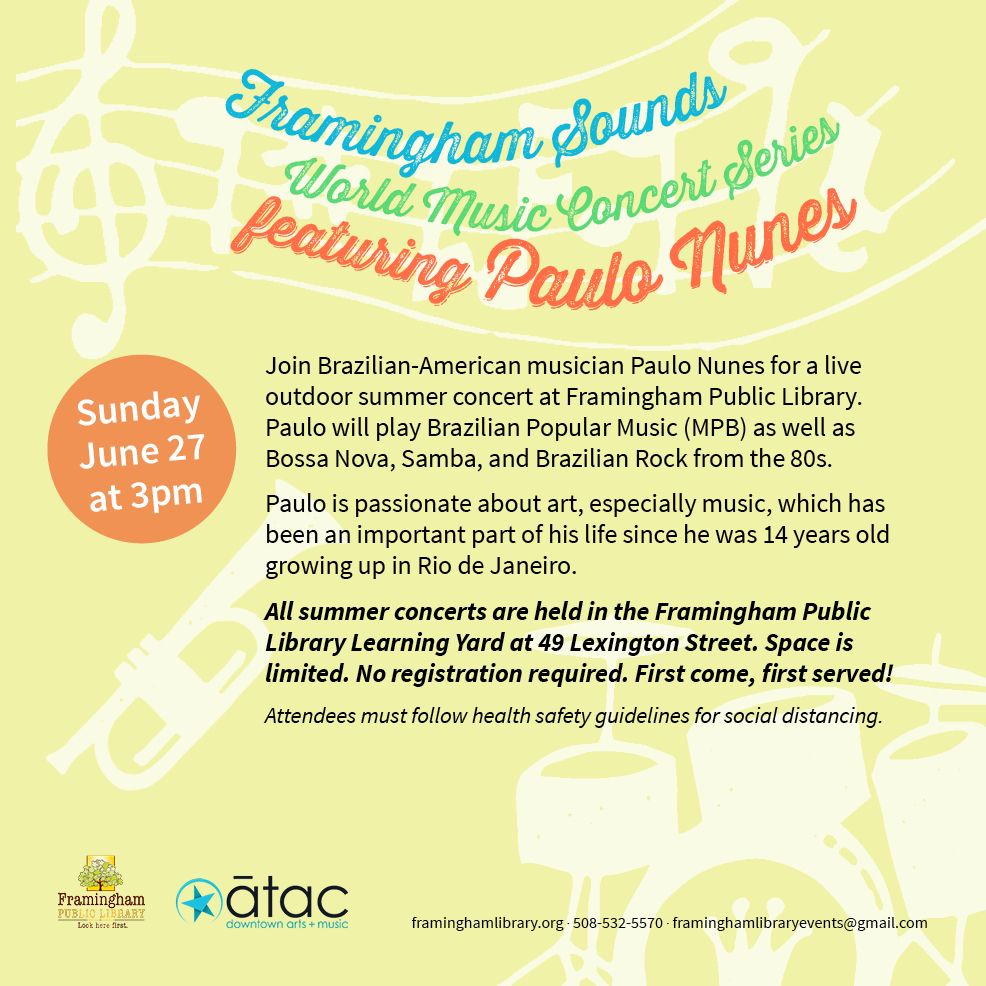 Join Brazilian-American musician Paulo Nunes for a live outdoor summer concert at Framingham Public Library. Paulo will play Brazilian Popular Music (MPB) as well as Bossa Nova, Samba, and Brazilian Rock from the 80s.
We are very excited to feature Paulo Nunes! He is Brazilian/American and has been in the USA since September of 1996. He is married and has several wonderful children and two beautiful grandchildren; in fact one of his sons is a great friend and musical partner! He is passionate about art, especially music; it has been an important part of his life since he was 14 years old in Rio de Janeiro. As a guitarist, bass player, singer and songwriter, he played in various bands in his youth, participating in some festivals and even winning some of them! For Paulo, music is a great hobby because it always provides him with unforgettable moments and a lot of pleasure. He likes playing Brazilian Popular Music (MPB), going through a bit of Bossa Nova, Samba and Brazilian Rock from the 80s.
All summer concerts are held in the Framingham Public Library Learning Yard at 49 Lexington Street. Space is limited. No registration required. First come, first served!
Attendees must follow health safety guidelines for social distancing.