A Christmas Carol: A Dramatic Reading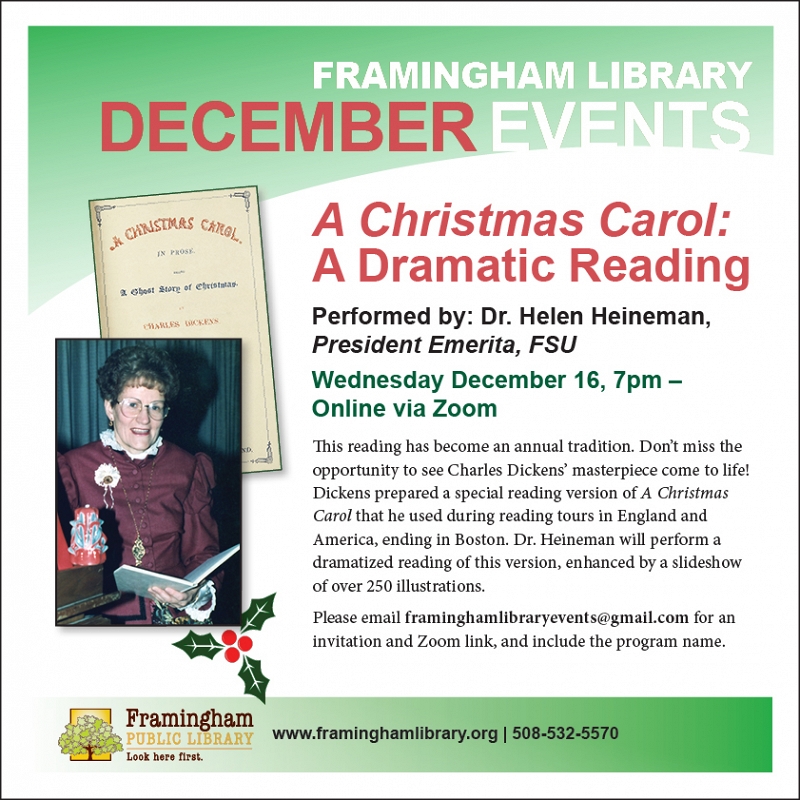 Performed by: Dr. Helen Heineman, President Emerita, Framingham State University

This reading has become an annual tradition. Don't miss the opportunity to see Charles Dickens' masterpiece come to life! Dickens prepared a special reading version of A Christmas Carol that he used during reading tours in England and America, ending in Boston. Dr. Heineman will perform a dramatized reading of this version, enhanced by a slideshow of over 250 illustrations.
Please email framinghamlibraryevents@gmail.com for an invitation and Zoom link, and include the program name.