Author Talk: Finding Easy Walks with Marjorie Turner Hollman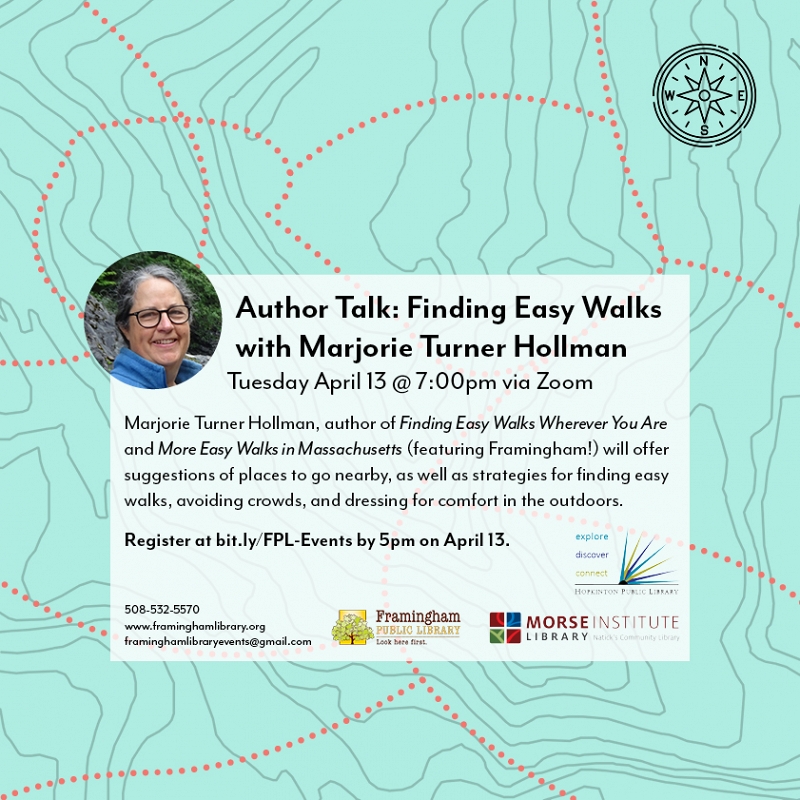 Marjorie Turner Hollman, author of Finding Easy Walks Wherever You Are and More Easy Walks in Massachusetts (featuring Framingham!) will offer suggestions of places to go nearby, as well as strategies for finding easy walks, avoiding crowds, and dressing for comfort in the outdoors.
Register at bit.ly/FPL-Events by 5pm on April 13.
This program is a collaboration between Framingham Public Library and Morse Institute Library, Natick.