Book Discussion: Choose Any Modern Retelling of "Romeo & Juliet"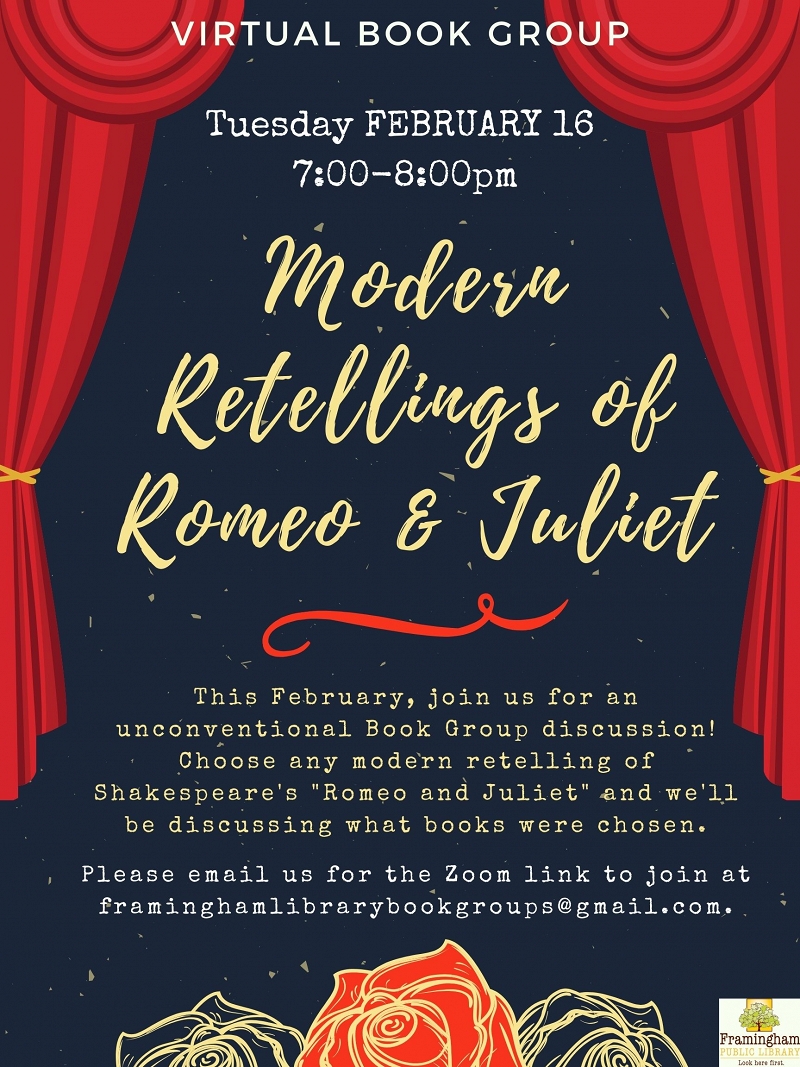 This February, join us for an unconventional Book Group discussion! Choose any modern retelling of Shakespeare's "Romeo and Juliet" and we will discuss the books that were chosen.
Please email us for the Zoom link to join at framinghamlibrarybookgroups@gmail.com. Led by Jillian Holmberg.
March 16th's title is The Space Between Worlds by Micaiah Johnson.