3rd Tuesday Book Group: The Star-Crossed Sisters of Tuscany by Lori Nelson Spielman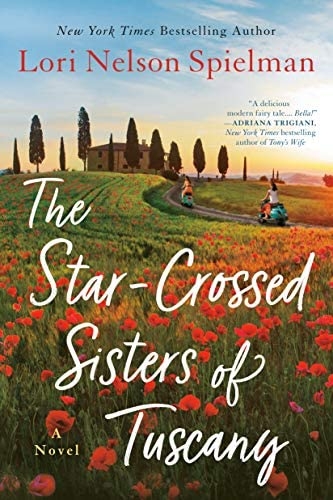 Since the day Filomena Fontana cast a curse upon her sister more than two hundred years ago, not one second-born Fontana daughter has found lasting love. Some, like second-born Emilia, the happily-single baker at her grandfather's Brooklyn deli, claim it's an odd coincidence. Others, like her sexy, desperate-for-love cousin Lucy, insist it's a true hex. But both are bewildered when their great-aunt calls with an astounding proposition: If they accompany her to her homeland of Italy, Aunt Poppy vows she'll meet the love of her life on the steps of the Ravello Cathedral on her eightieth birthday, and break the Fontana Second-Daughter Curse once and for all.
Led by Jillian Holmberg. July's title is Caveat Emptor: The Secret Life of an American Art Forger by Ken Perenyi.
Register for the Zoom Link at: http://bit.ly/FPL-Events. Borrow the eBook or audiobook on Overdrive/Libby, or request a copy through the Minuteman Catalog, or request one of the copies held at McAuliffe.