Brown Bag Learning Series: Exercise Strategies for Busy People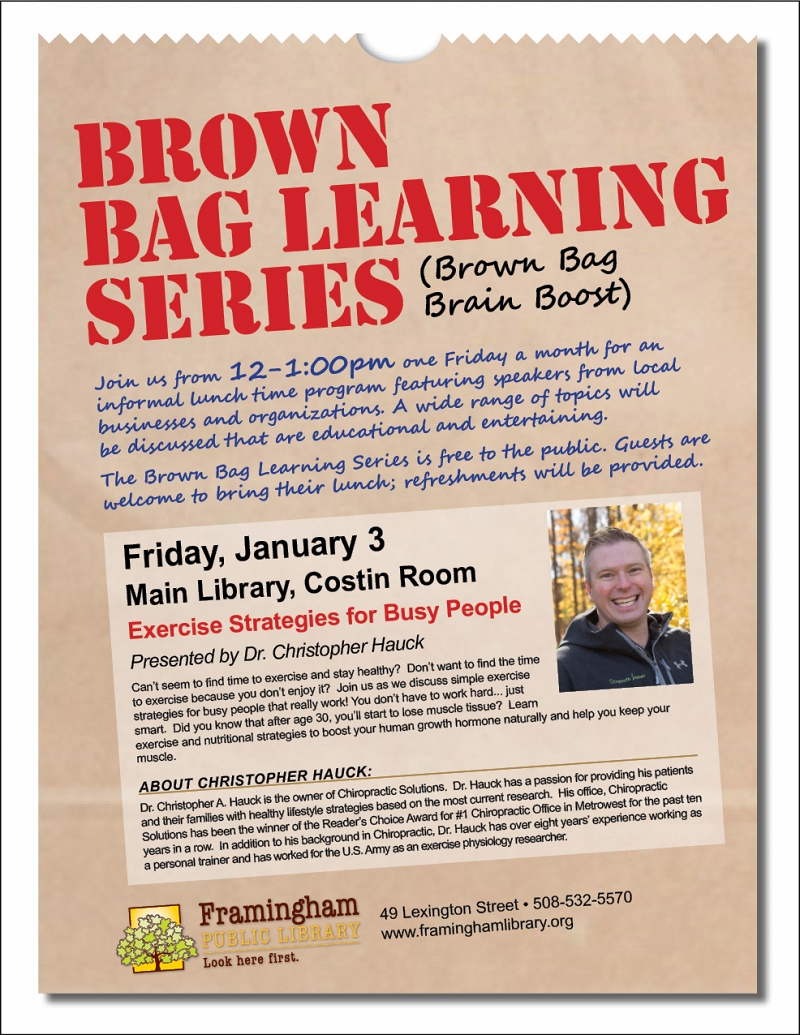 Presented by Dr. Chris Hauck
Can't seem to find time to exercise and stay healthy? Don't want to find the time to exercise because you don't enjoy it? Join us as we discuss simple exercise strategies for busy people that really work! You don't have to work hard... just smart. Did you know that after age 30, you'll start to lose muscle tissue? Learn exercise and nutritional strategies to boost your human growth hormone naturally and help you keep your muscle.
ABOUT CHRISTOPHER HAUCK:
Dr. Christopher A. Hauck is the owner of Chiropractic Solutions. Dr. Hauck has a passion for providing his patients and their families with healthy lifestyle strategies based on the most current research. His office, Chiropractic Solutions has been the winner of the Reader's Choice Award for #1 Chiropractic Office in Metrowest for the past ten years in a row. In addition to his background in Chiropractic, Dr. Hauck has over eight years' experience working as a personal trainer and has worked for the U.S. Army as an exercise physiology researcher.