Brown Bag Learning Series: Fake News Is Not the Problem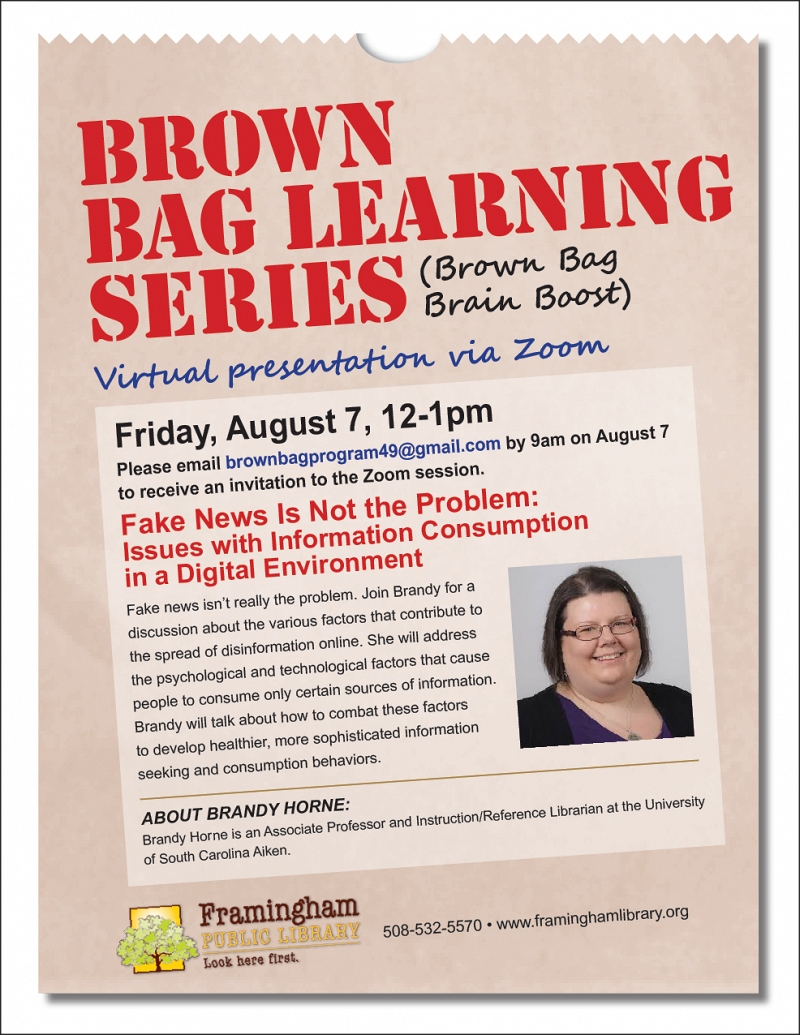 Fake news isn't really the problem. Join Brandy for a discussion about the various factors that contribute to the spread of disinformation online. She will address the psychological and technological factors that cause people to consume only certain sources of information. Brandy will talk about how to combat these factors to develop healthier, more sophisticated information seeking and consumption behaviors.

About Brandy Horne:
Brandy Horne is an Associate Professor and Instruction/Reference Librarian at the University of South Carolina Aiken.
Please email brownbagprogram49@gmail.com by 9am on August 7 to receive an invitation to the Zoom session.