Brown Bag Learning Series: Let's Talk "Birdie"!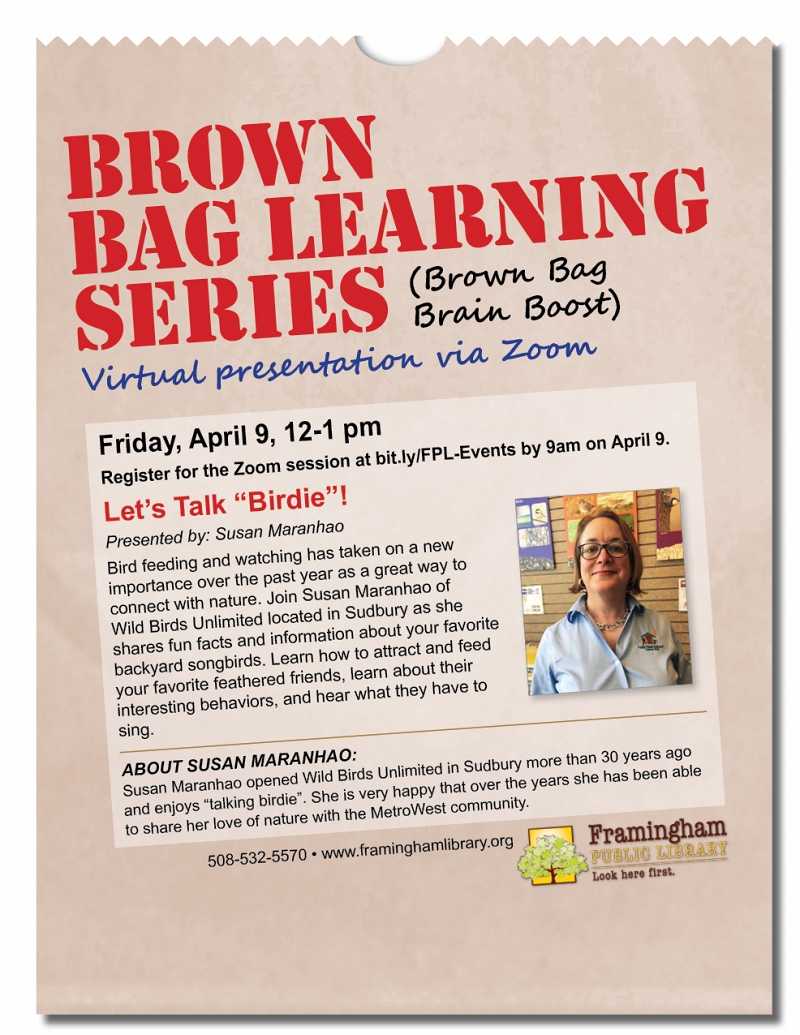 Presented by Susan Maranhao
Bird feeding and watching has taken on a new importance over the past year as a great way to connect with nature. Join Susan Maranhao of Wild Birds Unlimited located in Sudbury as she shares fun facts and information about your favorite backyard songbirds. Learn how to attract and feed your favorite feathered friends, learn about their interesting behaviors, and hear what they have to sing.
About Susan Maranhao:
Susan Maranhao opened Wild Birds Unlimited in Sudbury more than 30 years ago and enjoys "talking birdie". She is very happy that over the years she has been able to share her love of nature with the MetroWest community.
Register for the Zoom session at bit.ly/FPL-Events by 9am on April 9.