Brown Bag Learning Series: The Value of Old and Rare Books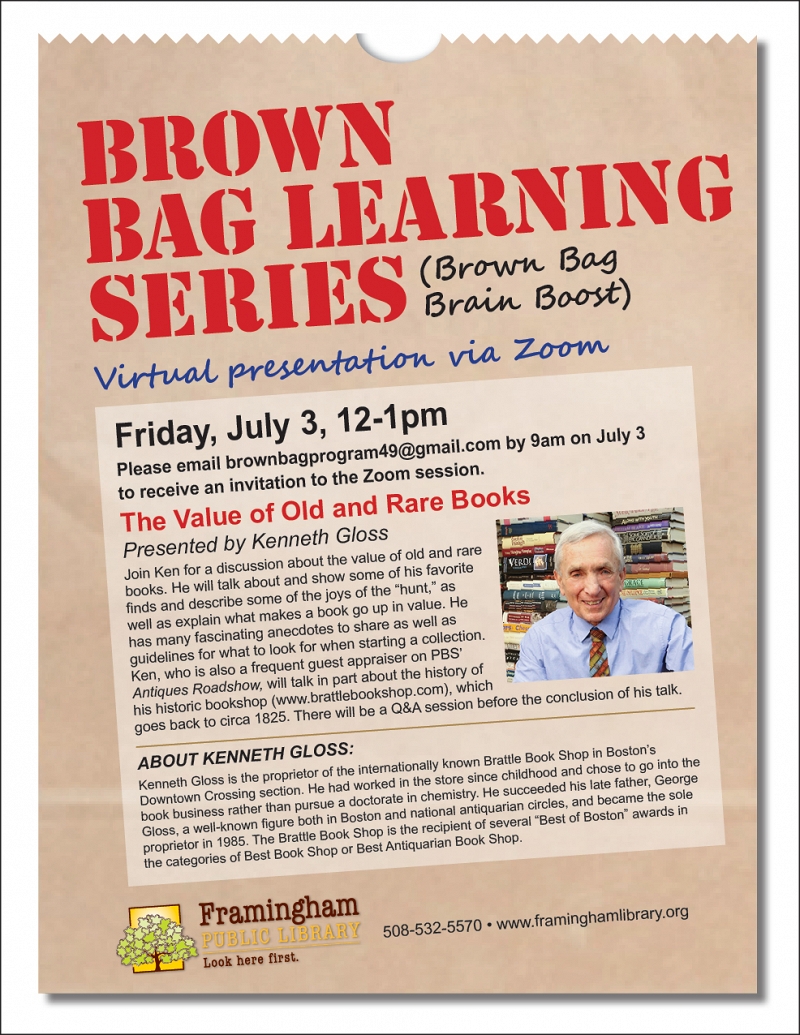 Presented by: Kenneth Gloss
Join Ken for a discussion about the value of old and rare books. He will talk about and show some of his favorite finds and describe some of the joys of the "hunt," as well as explain what makes a book go up in value. He has many fascinating anecdotes to share as well as guidelines for what to look for when starting a collection. Ken, who is also a frequent guest appraiser on PBS' Antiques Roadshow, will talk in part about the history of his historic bookshop (www.brattlebookshop.com), which goes back to circa 1825.
There will be a Q&A session before the conclusion of his talk. Following the talk and question-and-answer session, Ken will give free, verbal appraisals of all books for attendees.

About Kenneth Gloss:
Kenneth Gloss is the proprietor of the internationally known Brattle Book Shop in Boston's Downtown Crossing section. He succeeded his late father, George Gloss, a well-known figure both in Boston and national antiquarian circles, and became the sole proprietor in 1985. The Brattle Book Shop is the recipient of several "Best of Boston" awards in the categories of Best Book Shop or Best Antiquarian Book Shop.
Please email brownbagprogram49@gmail.com by 9am on July 3 to receive an invitation to the Zoom session.