Brown Bag Learning Series: Thriving in the New Normal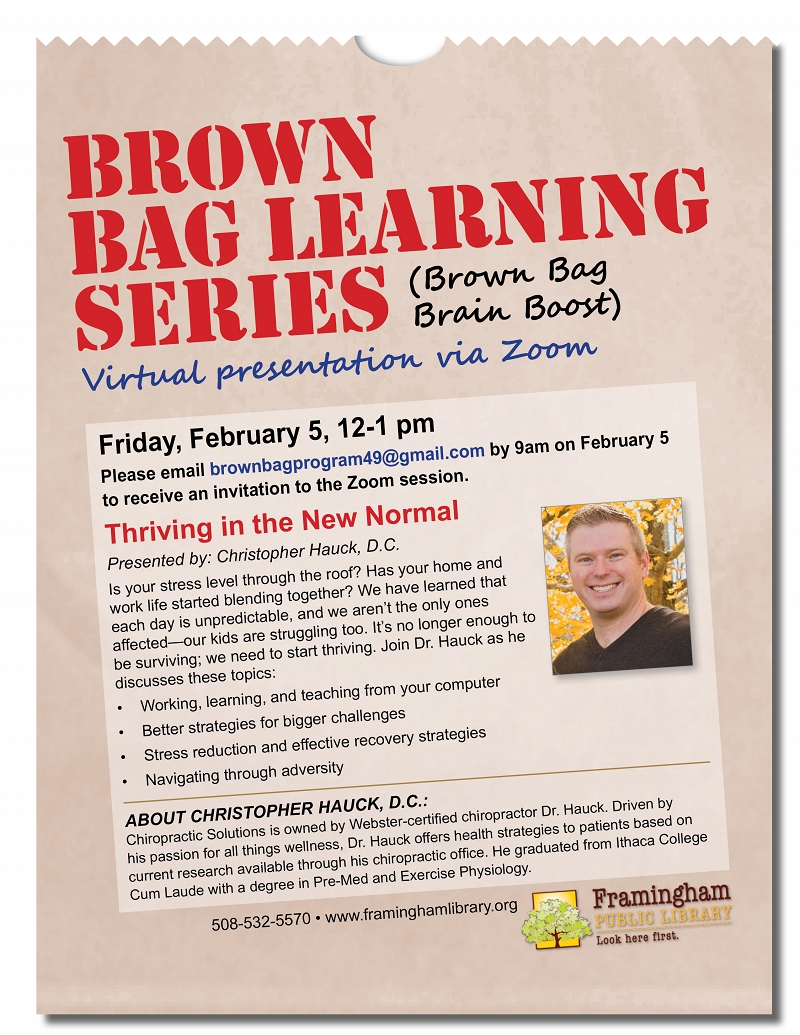 Presented by: Christopher Hauck, D.C.
Is your stress level through the roof? Have your home and work life started blending together? We have learned that each day is unpredictable, and we aren't the only ones affected - our kids are struggling too. It's no longer enough to be surviving; we need to start thriving. Join Dr. Hauck as he discusses these topics:
Working, learning, and teaching from your computer
Better strategies for bigger challenges
Stress reduction and effective recovery strategies
Navigating through adversity
Please email brownbagprogram49@gmail.com by 9am on February 5 to receive an invitation to the Zoom session.
About Christopher Hauck D.C.
Chiropractic Solutions is owned by Webster-certified chiropractor Dr. Hauck. Driven by his passion for all things wellness, Dr. Hauck offers health strategies to patients based on current research available through his chiropractic office. He graduated from Ithaca College Cum Laude with a degree in Pre-Med and Exercise Physiology.