Changing Climate Series: Building Community Resilience for Emergency Weather Preparedness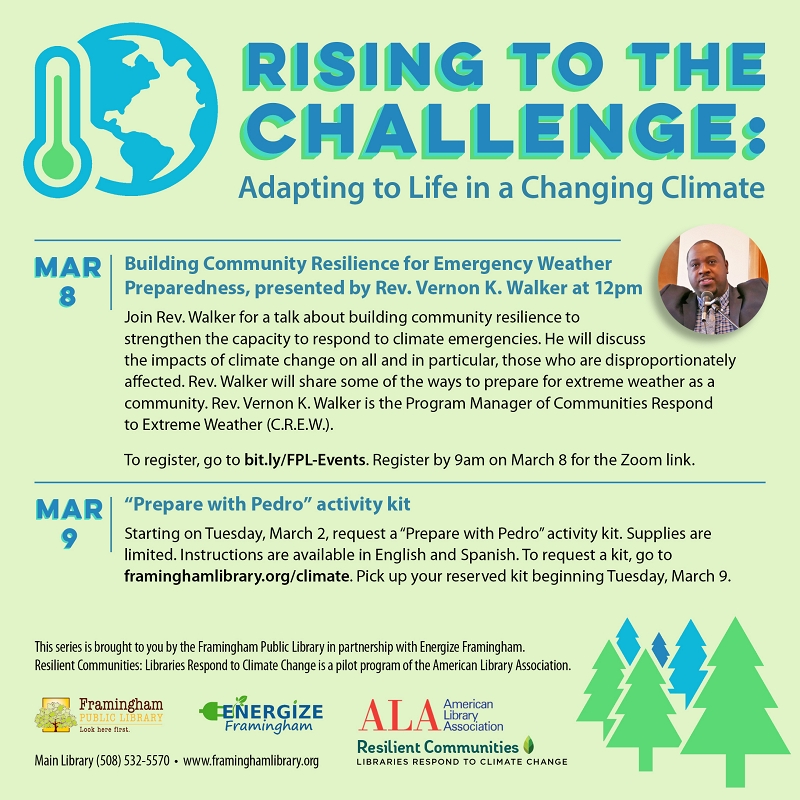 Presented by Rev. Vernon K. Walker
Join Rev. Walker for a talk about building community resilience to strengthen the capacity to respond to climate emergencies. He will discuss the impacts of climate change on all and in particular, those who are disproportionately affected. Rev. Walker will share some of the ways to prepare for extreme weather as a community.
Rev. Vernon K. Walker is the Program Manager of Communities Respond to Extreme Weather (C.R.E.W.).
To register, go to bit.ly/FPL-Events. Register by 9am on March 8 for the Zoom link.