Dads, Donuts, and Discoveries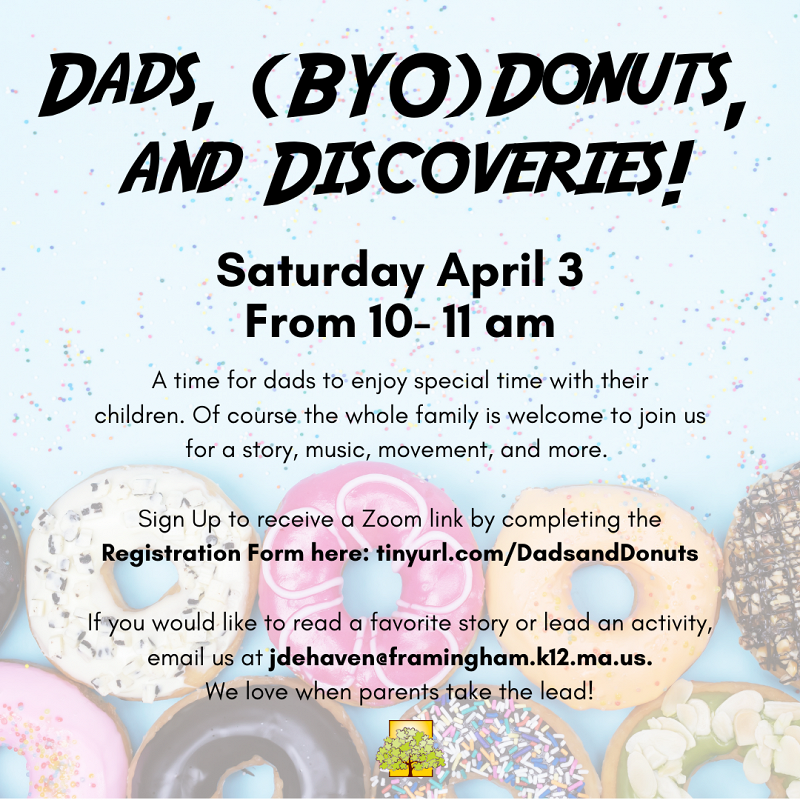 Dads, Donuts, and Discoveries is a time for dads to enjoy special time with their children. Of course the whole family is welcome to join us for a story, music, movement, and more. If you would like to read a favorite story or lead an activity, email us at jdehaven@framingham.k12.ma.us. We love when parents take the lead!
To sign up, click HERE.
This event is led by ECAF—the Early Childhood Alliance of Framingham.