FPL Live Movie Premiere: The Princess Bride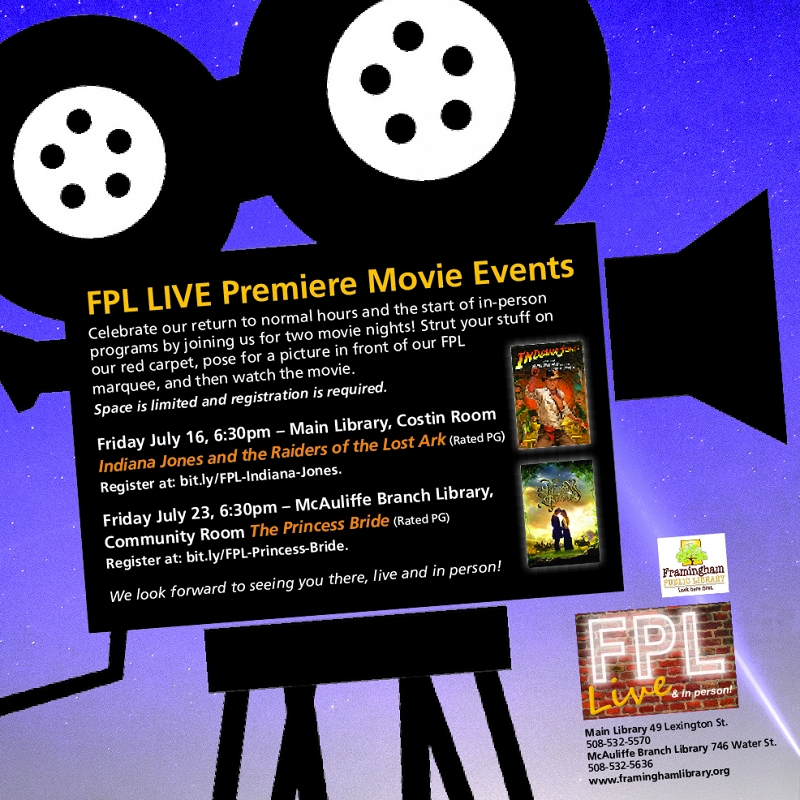 Celebrate our return to normal hours and the start of in-person programs by joining us for two movie nights! Strut your stuff on our red carpet, pose for a picture in front of our FPL marquee, and then watch the movie. Space is limited and registration is required.
Register at: bit.ly/FPL-Princess-Bride.
Rated PG.