From Mission Control to the Moon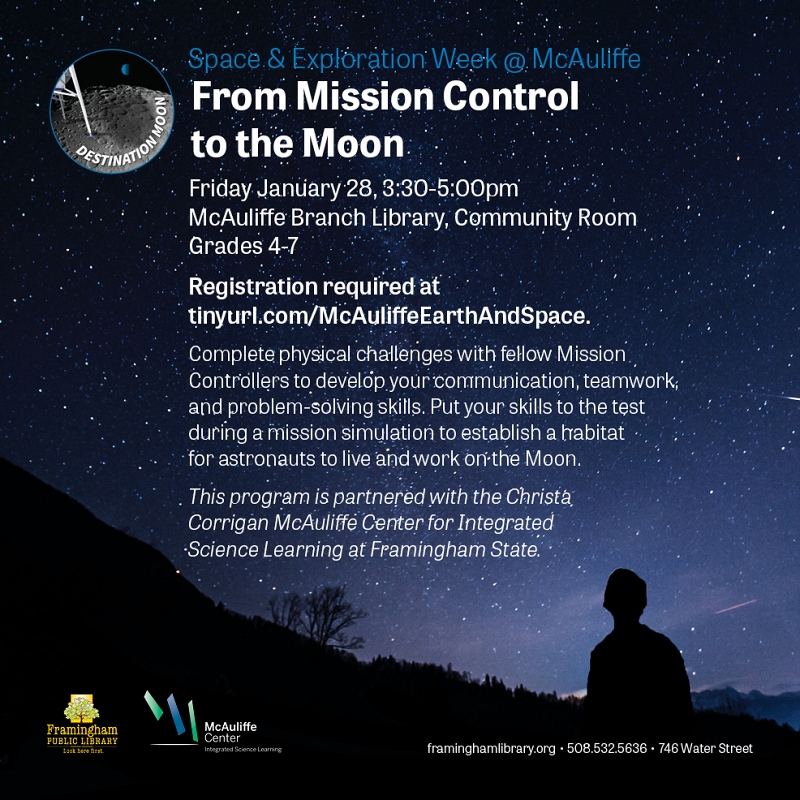 Do you have the skills necessary to work on a Mission Control team to launch, fly, and land a spacecraft on the surface of the Moon? By the end of this program, you will! Complete physical challenges with fellow Mission Controllers to develop your communication, teamwork, and problem-solving skills. Put your skills to the test during a mission simulation to establish a habitat for astronauts to live and work on the Moon. A successful and safe mission depends on your ability to utilize your skills to generate solutions to complex programs. This program is partnered with the Christa Corrigan McAuliffe Center for Integrated Science Learning at Framingham State.
Registration required at: https://tinyurl.com/McAuliffeEarthAndSpace. Grades 4-7.