Relax and Reinvigorate with Meditation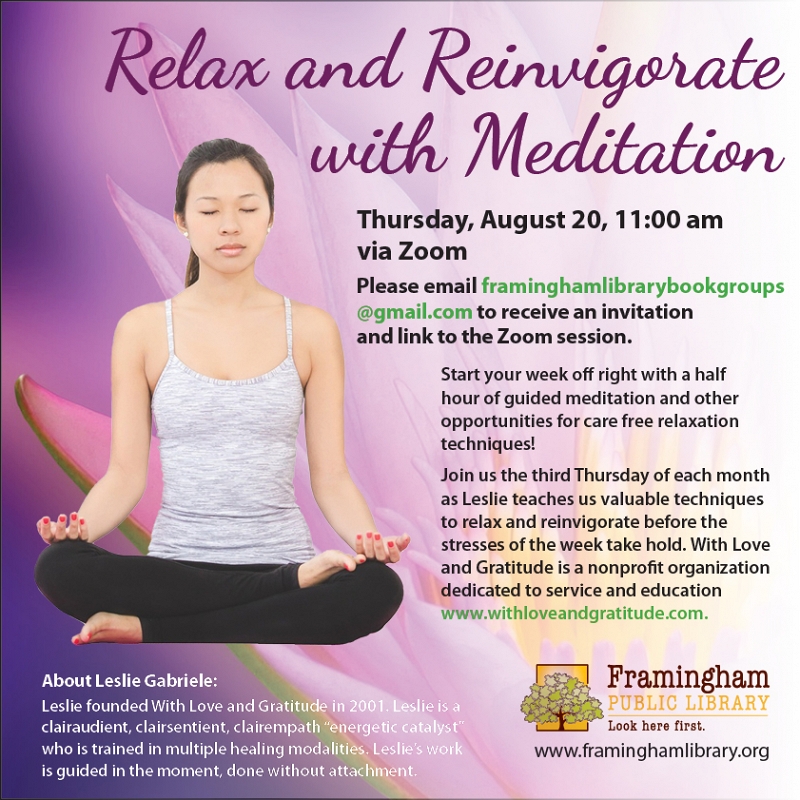 Start your week off right with a half hour of guided meditation and other opportunities for care free relaxation techniques!
Join us the third Thursday of each month as Leslie teaches us valuable techniques to relax and reinvigorate before the stresses of the week take hold.
About Leslie Gabriele:
In 2001, Leslie founded With Love and Gratitude, a nonprofit organization dedicated to service and education. Leslie is a clairaudient, clairsentient, clairempath "energetic catalyst" who is trained in multiple healing modalities. Leslie's work is guided in the moment, done without attachment.
Email framinghamlibrarybookgroups@gmail.com for an invitation and link to the Zoom session.