Lifelong Learning Lecture: A Poet in Our Midst: The Work of Alan Feldman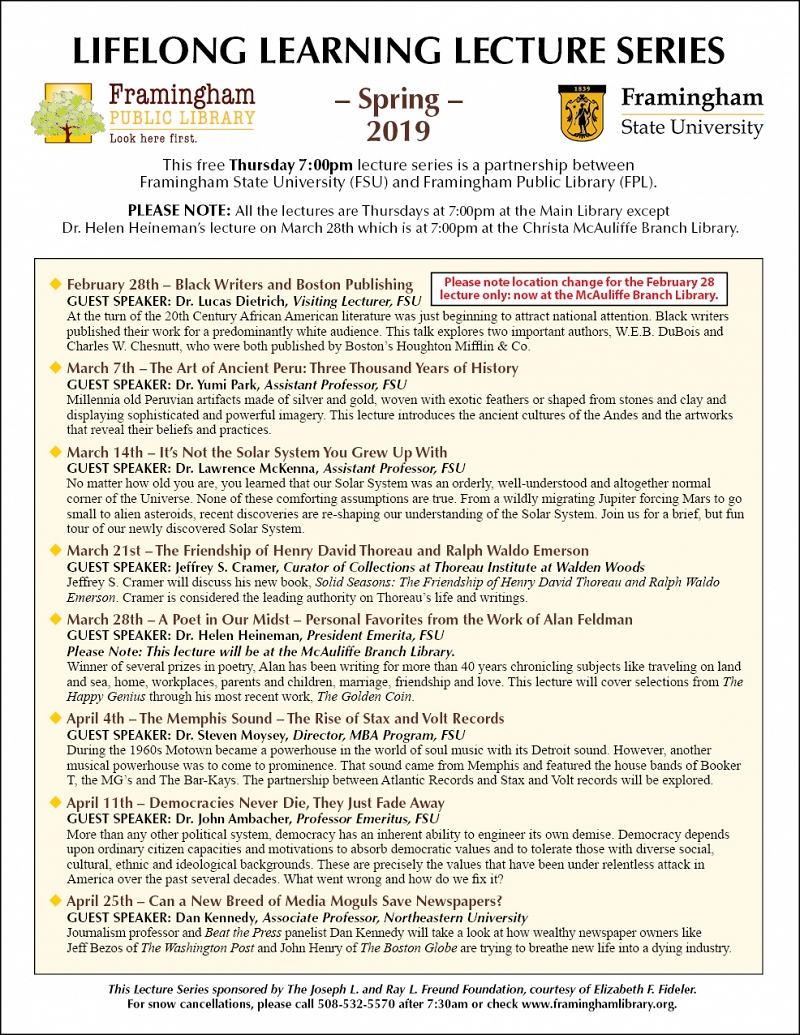 GUEST SPEAKER: Dr. Helen Heineman, President Emerita, Framingham State University

Winner of several prizes in poetry, Alan has been writing for more than 40 years chronicling subjects like traveling on land and sea, home, workplaces, parents and children, marriage, friendship and love. This lecture will cover selections from The Happy Genius through his most recent work, The Golden Coin.
Please Note: This lecture will be at the Christa McAuliffe Branch Library.