Lifelong Learning Lecture: Great Leaders – Great Legends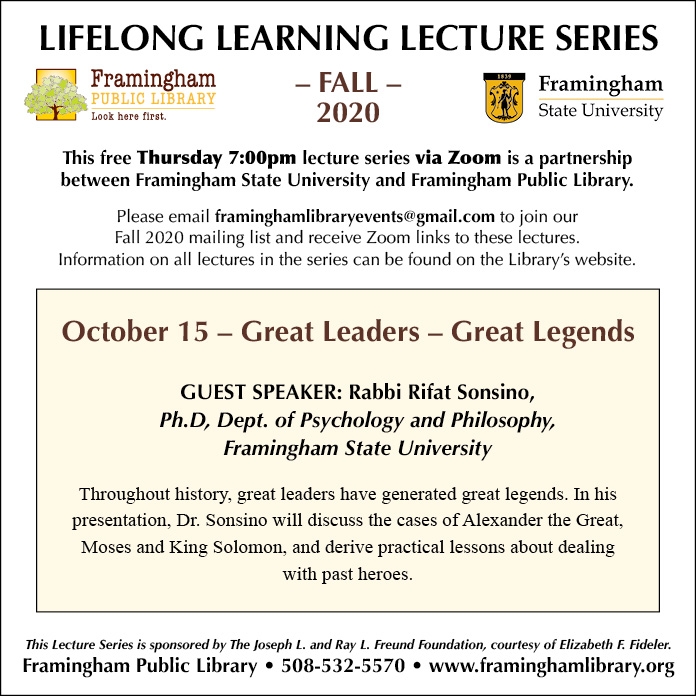 GUEST SPEAKER: Rabbi Rifat Sonsino, Ph.D, Dept. of Psychology and Philosophy, Framingham State University
Throughout history, great leaders have generated great legends. In his presentation, Dr. Sonsino will discuss the cases of Alexander the Great, Moses and King Solomon, and derive practical lessons about dealing with past heroes.
Please email framinghamlibraryevents@gmail.com to join our Fall 2020 mailing list and receive Zoom links to these lectures.
Information on all lectures in the series can be found on our Lifelong Learning Lectures webpage.