Lifelong Learning Lecture Series: Celebrating Jane Austen on the 200th Anniversary of Her Death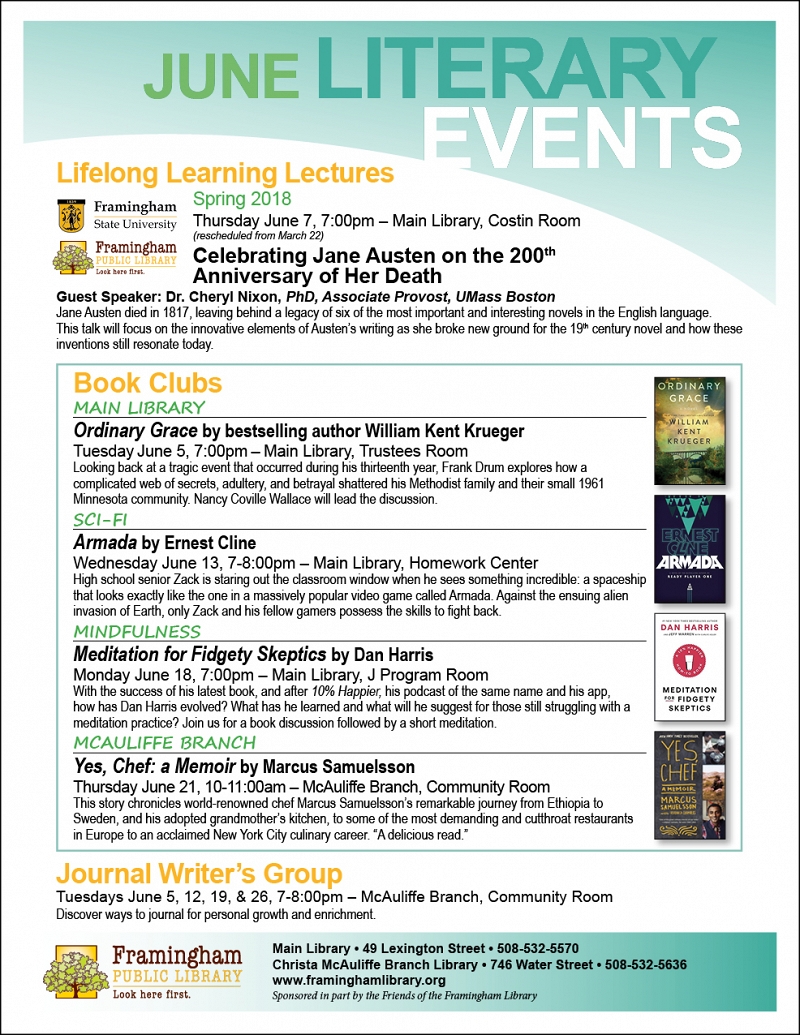 Rescheduled from March 22. Guest Speaker: Dr. Cheryl Nixon, PhD, Associate Provost, UMass Boston
Jane Austen died in 1817, leaving behind a legacy of six of the most important and interesting novels in the English language. This talk will focus on the innovative elements of Austen's writing as she broke new ground for the 19th century novel and how these inventions still resonate today.
This free lecture series is a partnership of Framingham State University and Framingham Public Library. The series is sponsored by a grant from The Joseph L. and Ray L. Freund Foundation, courtesy of Elizabeth F. Fideler.
Refreshments provided.