LLL Series: The Global Rise of Authoritarian Populism: Trump Style Politics in a Time of Uncertainty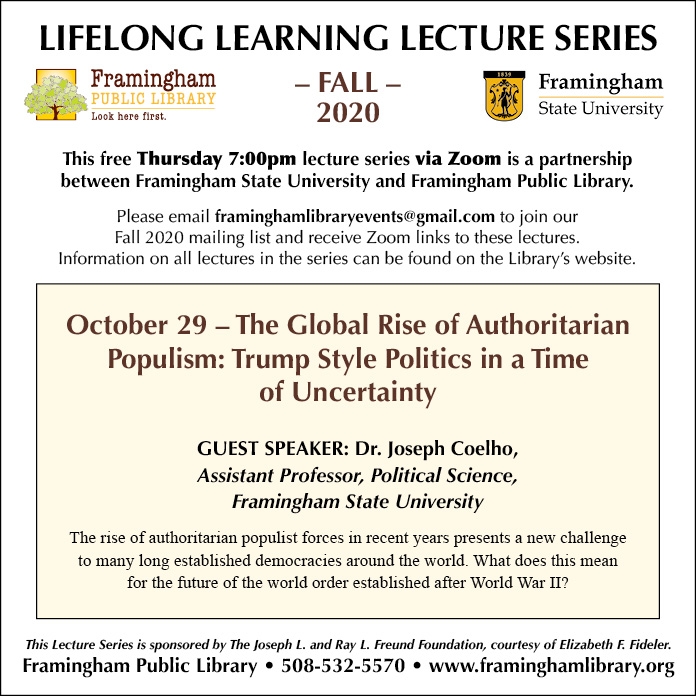 GUEST SPEAKER: Dr. Joseph Coelho, Assistant Professor, Political Science, Framingham State University
The rise of authoritarian populist forces in recent years presents a new challenge to many long established democracies around the world. What does this mean for the future of the world order established after World War II?
Please email framinghamlibraryevents@gmail.com to join our Fall 2020 mailing list and receive Zoom links to these lectures.
Information on all lectures in the series can be found on our Lifelong Learning Lectures webpage.