Morning Book Group: The Haunting of Hill House by Shirley Jackson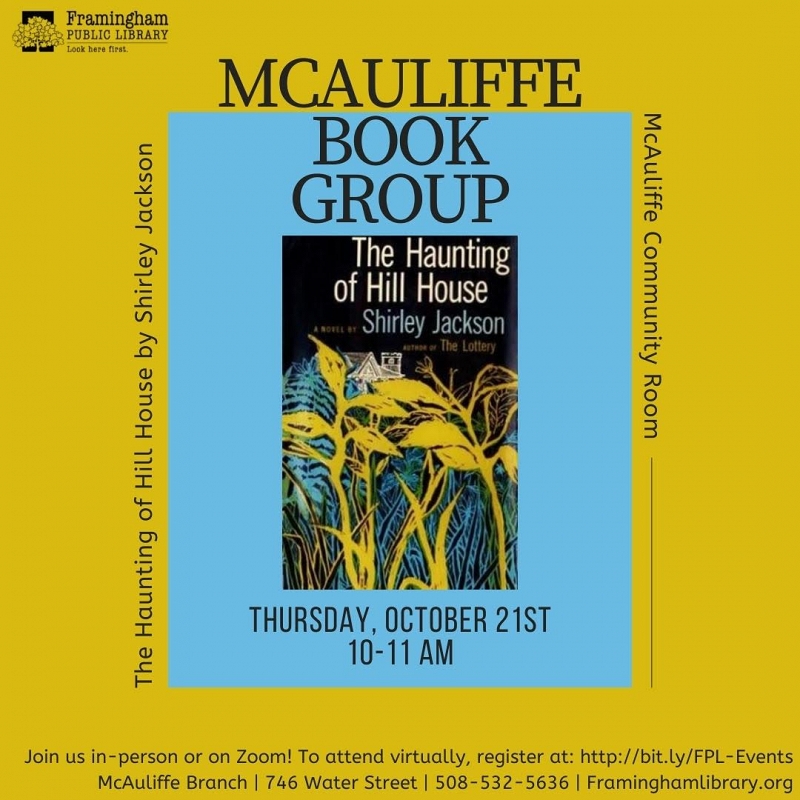 It is the story of four seekers who arrive at a notoriously unfriendly pile called Hill House: Dr. Montague, an occult scholar looking for solid evidence of a "haunting"; Theodora, the lighthearted assistant; Eleanor, a friendless, fragile young woman well acquainted with poltergeists; and Luke, the future heir of Hill House. At first, their stay seems destined to be merely a spooky encounter with inexplicable phenomena. But Hill House is gathering its powers—and soon it will choose one of them to make its own.
No registration needed to attend in person.
To attend online and receive the Zoom link, register at http://bit.ly/FPL-Events. Request a print copy through the Minuteman Catalog, ebook or audiobook on Overdrive/Libby, or request one of the copies held at McAuliffe.
Led by John Garrigan. November 18th's is Eleanor Oliphant Is Completely Fine by Gail Honeyman.