Movie Matinee at the Main Library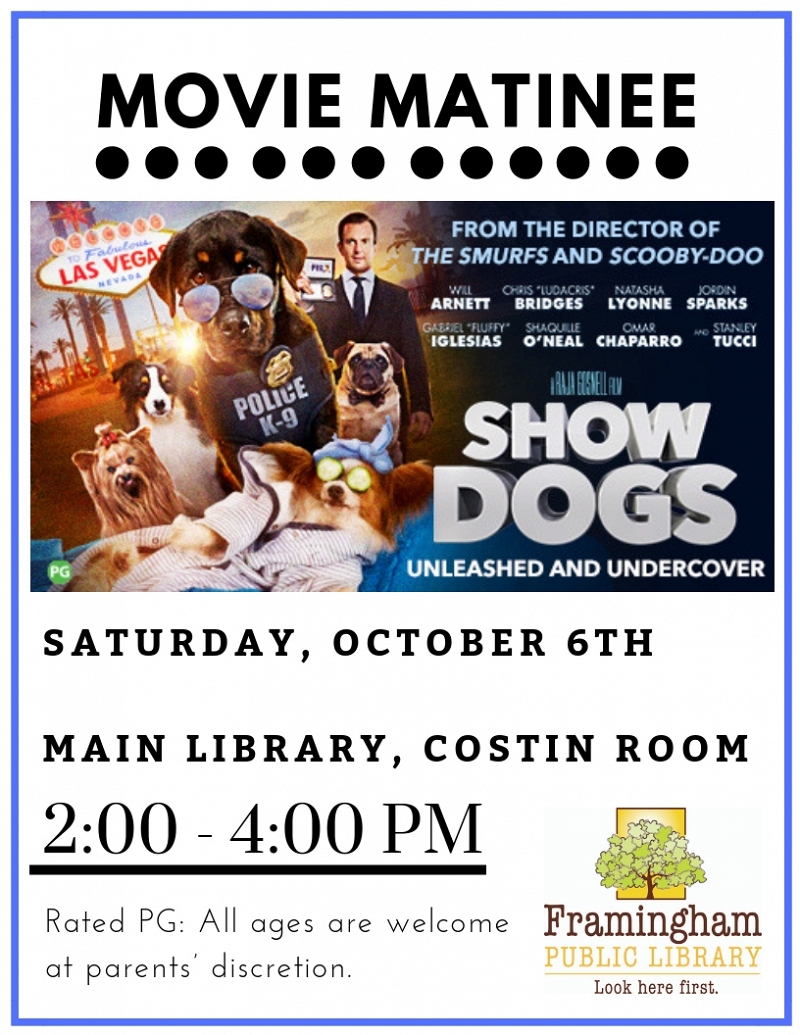 Show Dogs (Rated PG for suggestive and rude humor, language and some action.) Max, a macho, solitary Rottweiler police dog is ordered to go undercover at a prestigious dog show with his human partner, Frank, to find a stolen baby panda.
All ages are welcome at parents' discretion.