¡Olé! Flamenco with Eve Costarelli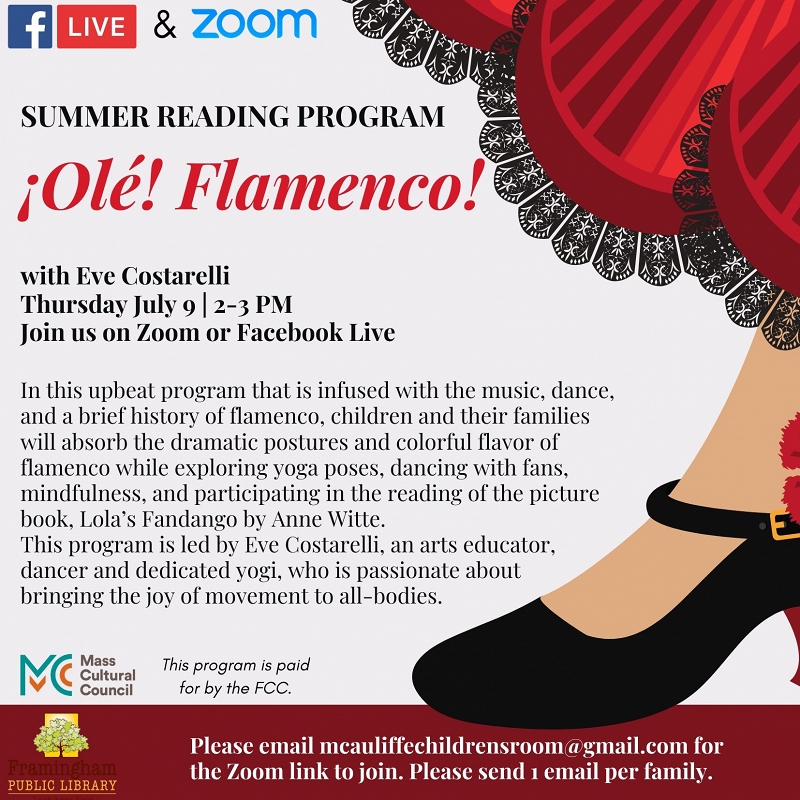 Don't forget to sign up for the Summer Reading Program starting July 1st!
hildren and caregivers will have a body stretching, hand clapping, foot stomping good time. In this upbeat program that is infused with the music, dance, and a brief history of flamenco, participants will absorb the dramatic postures and colorful flavor of flamenco while exploring yoga poses, dancing with fans, mindfulness, and participating in the reading of the picture book, Lola's Fandango by Anne Witte. This program is led by Eve Costarelli, an arts educator, dancer and dedicated yogi, who is passionate about bringing the joy of movement to all-bodies.
Ages 5+. Registration required by email, Mcauliffechildrensroom@gmail.com. Program is paid for by the FCC and through the Mass Cultural Council.