Science Fiction Book Club: Borne, by Jeff VanderMeer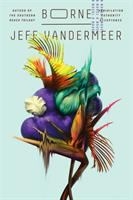 In a ruined, nameless city of the future, Rachel makes her living as a scavenger. She finds a creature she names Borne, probably made by the Company, who wants to know if it is a person. But nothing is quite the way it seems: not the past, not the present, not the future. What Rachel finds hidden deep within the Company will change everything and everyone. There, lost and forgotten things have lingered and grown. What they have grown into is mighty indeed.
Please email Lucy Loveridge, Library Liaison, at lloveridge@minlib.net for the Zoom invitation.
In June we will be reading Axiom's End: A Novel by Lindsay Ellis.