Take and Make Kit: Fairy Tale Masks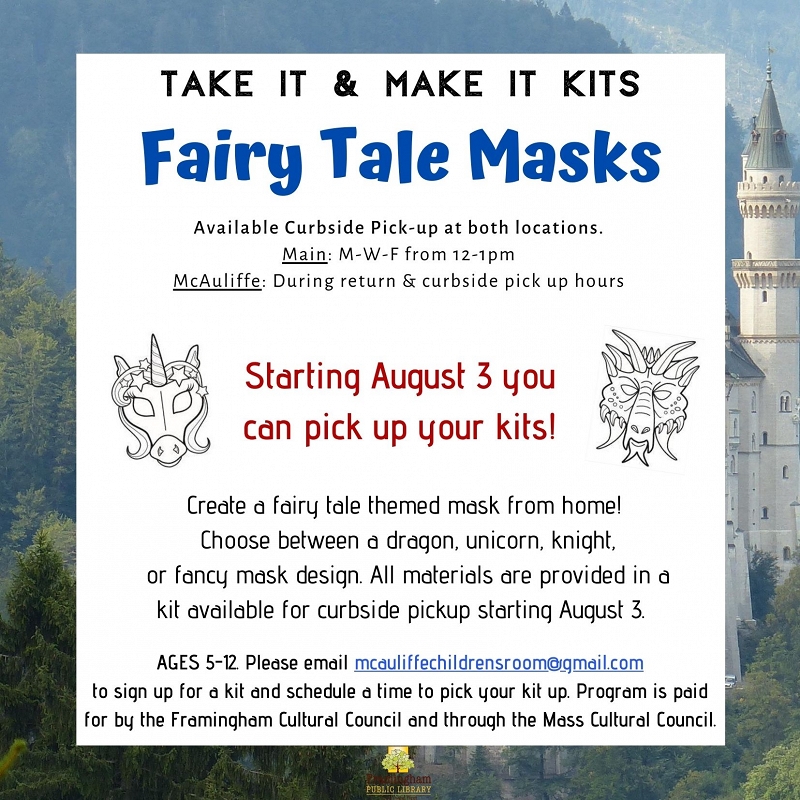 Create a fairy tale themed mask from home! Choose between a dragon, unicorn, knight, or fancy mask design. All materials are provided in a kit available for curbside pickup starting August 3.
Ages 5-12. Please email mcauliffechildrensroom@gmail.com to register for the program and schedule a time to pick up your kit. Available curbside pick-up at both locations.
Program is paid for by the Framingham Cultural Council and through the Mass Cultural Council.