The Library's 4th Annual Fashion Show and Afternoon Tea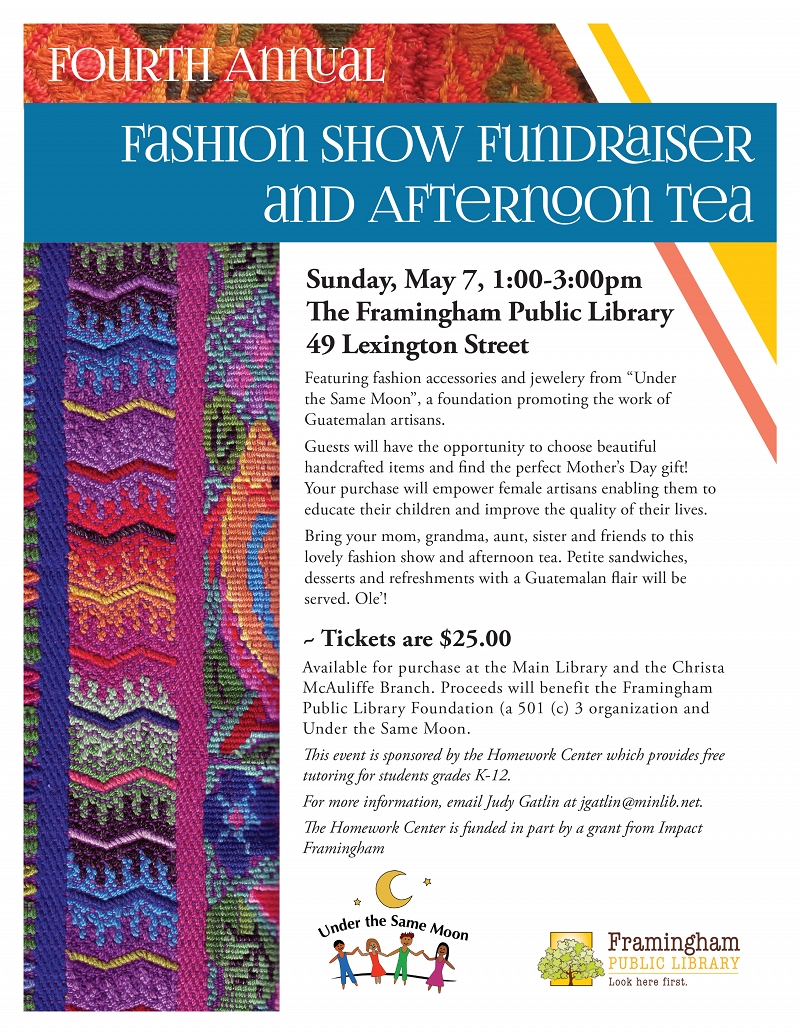 Bring your mom, grandma, aunt, sister and friends to the Library for an afternoon of tea and fashion! The show will feature fashion accessories from Under the Same Moon, a foundation promoting the work of Guatemalan artisans. Guests will also have the opportunity to purchase a variety of the lovely handcrafted items. Petite sandwiches, desserts and refreshments with a Guatemalan flair will be served. Ole'! Tickets are $25.00.
The proceeds will benefit the Framingham Public Library Foundation and Under the Same Moon.