The Power of Meditation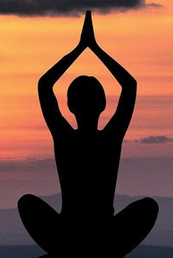 Take control of your life! Meditation is a simple way to deal with daily stress. By incorporating meditation into your busy schedule, you can achieve a sense of calm that will enable you to stay focused. It will connect you with the source of peace and joy already within you. Join Arlene Samsel for this engaging workshop.
Please email framinghamlibrarybookgroups@gmail.com to receive an invitation and link to the Zoom session.
About Arlene Samsel:
Arlene Samsel is uniquely qualified and experienced in meditation, public speaking, and the performing arts. She has been meditating for 25 years and has given many meditation workshops and retreats which have enabled her to speak firsthand about the crucial role of meditation in enhancing the daily lives of busy people. Arlene lives with her husband and three children.