The Ultimate Presentation for Red Sox Nation, presented by Marty Gitlin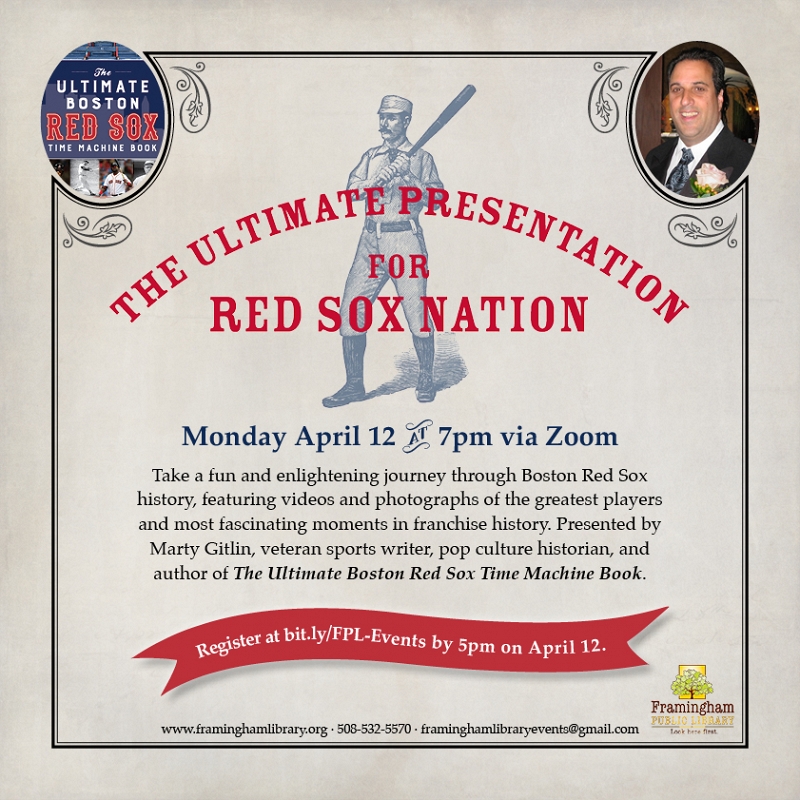 Take a fun and enlightening journey through Boston Red Sox history, featuring videos and photographs of the greatest and most fascinating players, teams, events and moments in franchise history.
Presented by Marty Gitlin, veteran sports writer, pop culture historian and author of The Ultimate Boston Red Sox Time Machine Book.
Register at bit.ly/FPL-Events by 5pm on April 12.